Lil Wayne Renews Greatest Rapper Alive Status With 'Trust Fund Babies'
The world knows Rap, and ever since the late 1970s there have been countless rappers to leave their mark in music. From Eazy-E and  Tupac to Drake and Lil baby, the list of legendary rappers is long. Each and every one of them have their own unique sound that is true to their name, and respectable (except Lil Uzi, he's atrocious). There is a constant debate around who is the best rapper of all time, and quite honestly, that is an impossible question to answer. There is no way to quantitatively determine the greatest rapper of all time. Some critics look at album sales, but they're impossible to compare to streaming on apps like Spotify or Apple Music. However, it's easier to determine the greatest rapper alive today, and his name is Dwayne Carter, also known as Lil Wayne. 
Lil Wayne has said that he first started rapping at 8 years old. He released a few projects before his first major release, like his album Tha Block Is Hot in 1999. Tha Block Is Hot was Lil Wayne's first big look into the music industry. He came out with a few more projects in the following years, all of which eventually led him to create his own record label, Young Money Entertainment. 
It's impossible to talk about the rise of Lil Wayne without mentioning Birdman. Birdman is a lesser-known artist, 'who took Lil Wayne under' when the young rapper's career was taking off. Together they came out with a few projects, including the album Like Father Like Song, in which they're both featured in almost every song. That album, along with all of their other projects are notable because Wayne did not have a father when he was growing up. Birdman became the father that Wayne never had. 
Lil Wayne's first big-time release was Tha Carter. The album began a 5 album series of some of the greatest rap songs of all time. This is where he found his stride. The album is 2x platinum, and it was a massive success for the Young Rapper at only 21.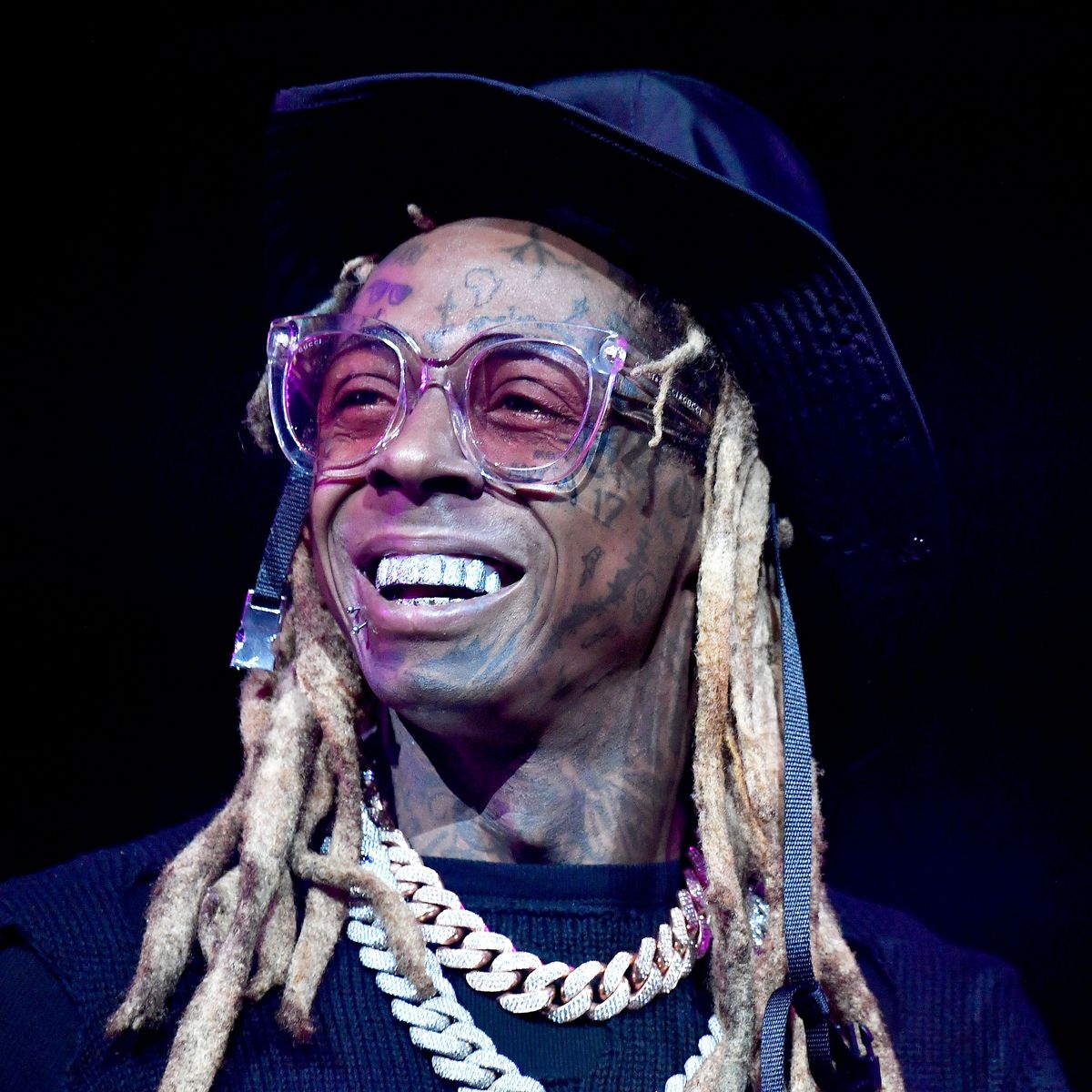 In the following years, Lil Wayne consistently released bangers. His Tha Carter albums (Tha Carter I – Tha Carter V) all did extremely well, along with his other albums like Funeral, I am not a Human Being, and his Dedication albums to name a few. He has 5 Grammy's but has been nominated for 24. Wayne is also credited with bringing Drake to stardom, as he signed him to his label in 2009. He also developed the reputation of being one of the best lyricists in rap. His constant play on words and idioms truly takes a second listen to understand, and they add a little something special to his music that not many other rappers have, especially at the caliber that her does. 
Now, these are all amazing and already authorize Lil Wayne to legendary status, but what really sets Wayne apart is his versatility and ability to work with other artists of all genres. In 2016, Wayne was featured on Chance the Rapper's Coloring Book. Given that Chance is a softer, more mellow rapper, Wayne was able to change his style to fit Chance's perfectly in "No Problems". In 2012, Lil Wayne released "Mirror" feat. Bruno Mars and again demonstrated his ability to adapt to any feel of music. Some other songs that exhibit this ability include "How to Love", "Trust Nobody" feat. Adam Lavine, "Don't Cry" feat. XXXTENTACION, and "Mona Lisa" feat. Kendrick Lamar. He has an unheard of ability to work with whoever he wants, something that no other rapper can claim. 
Despite his flexibility, Lil Wayne has still managed to keep ears glued to his music. On October 1st, 2021, Lil Wayne released an album with rapper Rich The Kid. Rich is a new artist compared to Wayne, but together the two have released Trust Fund Babies and it certainly doesn't disappoint. If you haven't listened, two highlights on the album are the songs "Feelin' Like Tunchi" and "Headlock". The album is riddled with proof that both of these artists are still getting better even to this day. For Rich The Kid, this is expected. However, for Lil Wayne, it marks his 17th consecutive year of releasing genuinely relevant music. Wayne has been in the spotlight for countless years, and he continues to add to his legendary portfolio. It's indisputable; Lil Wayne is the greatest rapper alive.