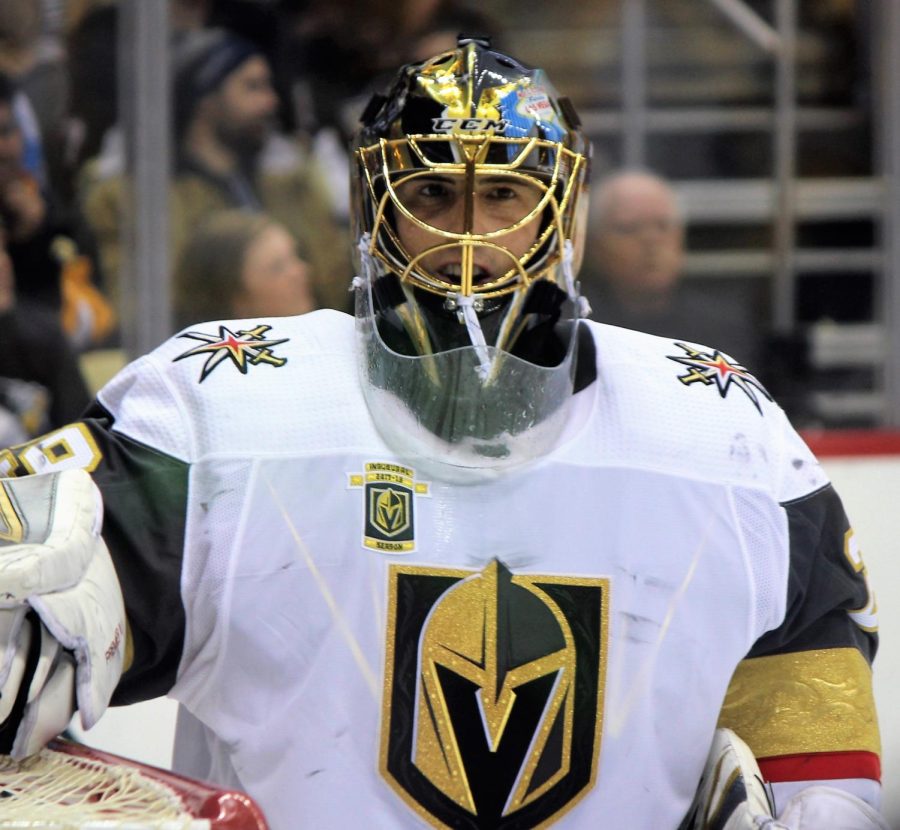 Minnesota Wild Trade Deadline Moves
March 23, 2022
The Minnesota Wild made multiple trades before the trade deadline on Monday, March 21. Since Hall of Famer Bill Guerin took over as the Wild's general manager in 2019, he has been adamant that he will bring a Stanley Cup championship to Minnesota. Guerin, a three-time Stanley Cup champion, one as a player and two as an assistant general manager, made multiple moves to give the Wild a chance to make a deep playoff run on the chase for their first championship. 
Guerin's most significant move was to acquire goaltender Marc-André Fleury from the Chicago Blackhawks. Minnesota traded a second-round draft pick for Fleury, which will become a first-round draft if Minnesota makes it to the Western Conference Finals and Fleury records four playoff wins. Fleury, who won a Stanley Cup with Bill Guerin in 2009, reunites with his former teammate on the quest to capture his fourth Stanley Cup championship. 
Fleury has appeared in 162 playoff games throughout his 18-year career, holding a record of 90-70 with a save percentage of .912. Minnesota looks to rely on their one-two punch of Marc-André Fleury and Cam Talbot to make their playoff run. 
With the acquisition of Marc-André Fleury, Minnesota had to move on with their RFA goaltender Kaapo Kahkonen. Kahkonen was traded with a fifth-round draft pick to the San Jose Sharks for defensemen Jacob Middleton. Middleton, a defensive defenseman, will help Minnesota address some of the issues they have dealt with of late. Minnesota has struggled immensely on the penalty kill and toughness in the defensive zone. Middleton can play top defensive pair minutes, which will help address defensive depth.
Another trade Guerin made at the deadline to address physical toughness was the acquisition of forward Nicolas Deslauriers. Deslauriers will allow Minnesota to add protection on their fourth line to help protect their superstars, such as Kirill Kaprizov, Kevin Fiala, and Matthew Boldy. Most importantly, Marcus Foligno will focus on his offensive play instead of protecting the Wild's top-skill guys. Deslauriers is tied for first in the league in fights this season and is fifth in the league with hits. Deslauriers had his Minnesota Wild debut Monday night against the Vegas Golden Knights where he made an immediate impact on his new team. He scored a goal in front of a full Xcel Energy Center in the first period against the Golden Knights. Throughout the game Deslauriers recorded six hits and played just over 10 minutes on Minnesota's fourth line. Deslauriers played alongside newly acquired center Tyson Jost and winger Brandon Duhaime. 
The initial trade Bill Guerien made prior to the trade deadline was to acquire center Tyson Jost from the Colorado Avalanche in return for Nico Sturm. Jost will bring depth on the center position for the Wild as well as on the penalty kill. Jost is a reliable defensive center that can play big minutes on the penalty kill. Jost made his debut for Minnesota on Saturday against the Chicago Blackhawks where he played over 12 minutes on ice as well as a few shifts on the penalty kill. Minnesota was able to win at home against the Blackhawks while Cam Talbot looked sharp in net. Oddly enough, Marc-André Fleury was on the Blackhawks bench looking at a full Xcel Energy Center that would soon to become his home rink. 
Minnesota also moved on from one of their 2018 draft choices and traded him to the Arizona Coyotes. The Coyotes received Jack McBain who just wrapped up his four year career at Boston College for a second round draft choice in the upcoming draft. Minnesota wanted to give McBain the opportunity to play for their club but due to the depth at center, McBain and his agent did not intend on signing with Minnesota. 
The final trade Minnesota made was dealing Victor Rask to the Seattle Kraken for future considerations, most likely a late round draft choice. Rask will reunited with the general manager he played for while he was a part of the Carolina Hurricanes organization. 
The Minnesota Wild will be back in action Thursday night against the Vancouver Canucks, with fans anticipating Marc-André Fleury to make his Minnesota Wild debut in front of a full crowd in St. Paul.