The "Gilded Glamour" of the Met Gala 2022
The Met Gala was held for the first time since the start of COVID extravaganza on May 2nd. Although this event is categorized as a charity event and fundraiser in New York City for the Metropolitan Museum of Art's Costume Institute, it has escalated into something much more affectionately referred to as "fashion's biggest night out." Anyone who truly is anyone was there.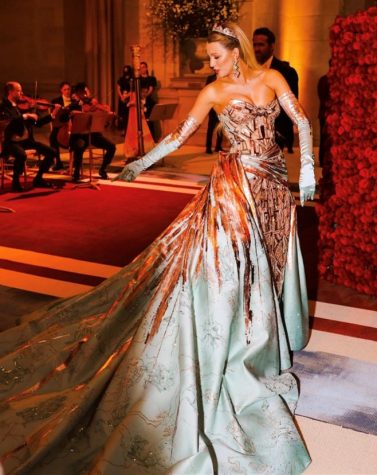 This year's theme was "Gilded Glamour." When it was first announced, the theme was destined to either be a huge success or source of disaster. The era was a period filled with materialism, political corruption, and extensive economic change. Ironically enough, some of those same patterns seem to mirror a lot of Hollywood's actions today.
While this could be exactly what organizers were shooting for, most of today's Met Gala looks depend on who will out-Instagram the other. Even @GopherChicks, one of the University's meme accounts and an affiliate with Barstool Sports, made sure to post a poll for students on their Instagram story to judge the looks.
It was no debate that the co-host, Blake Lively, stole the show with her copper Versace dress. The unique assemblage of skyscraper design in her gleaming dress caught everyone's attention, and that was just the pre-dress transformation in her morphing dress. The piece unraveled into a detailed verdigris train, and with her tiara and matching opera gloves, Lively made a very picturesque statement with her modern-day Statue of Liberty look. Even her husband and co-host, Ryan Reynolds disappeared into the face of the Earth standing next to her. It's no wonder that Blake Lively is one of the first faces to appear with every search of "Met Gala 2022" into Google.
Another icon of this year's event was none other than Billie Eilish. Her dress may not have transitioned, but corsets were a statement piece of the night, and she probably fit the theme better than anyone. Not only did she make sure to set standards high, but her dress also featured entirely upcycled fabrics with the Gucci satin and lace.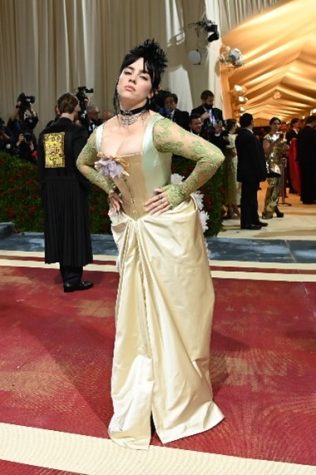 Despite most celebrities putting their details on display, others turned to more subtle form of expression with their outfits. Questlove wore a Zegna coat to represent the black women who had sacrificed for their country. In his words he stated, "for African Americans in this country the gilded period's a little bit different." Hillary Clinton, who attended the Met Gala for the first time in two decades, wore a basic dress with the names of sixty inspiring women embroidered into the look.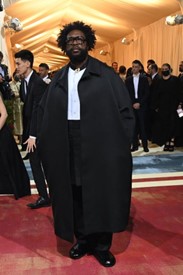 Kim Kardashian made sure to make her appearance extra special by wearing Marilyn Monroe's nude "Happy Birthday Mr. President" dress. The dress sold for $4.81 million at an auction back in 2016 to the Ripley's Believe It or Not! museum in Orlando, Florida. To simply fit in the dress, Kim Kardashian had to lose sixteen pounds. When Marilyn Monroe first wore it, the actress had to be sewn into it.
This was quite the showstopper to wear to an event shaped around fashion but wearing Marilyn Monroe's dress very loosely fit the theme. Wearing a dress from 1962 doesn't quite match the American Gilded Age; however, I think the ideology of social Darwinism during the time period is what Ms. Kardashian was aiming for.
Starting off as a personal assistant to Paris Hilton after graduating high school and rising to the America media socialite we all know her as today displays the "survival of the fittest" mentality. It shows that an unheard-of assistant, who knowingly experienced sexual exploitation, can rise to height of wearing a timeless dress and becoming the type of person invited to the Met Gala. Not only was she invited, but she was also given the honor of being the last to arrive after having once been a reality TV star completely banned from the guest list at an event as large as this. It shows that influence more than a mountain of wealth is what shapes society, perhaps even more today than in the Gilded Age.