New Intramural League Hitting Campus
This is the first year that students will have the opportunity to play intramural sports outside the University-sponsored IMleagues. This new opportunity is called LUG sports and has made its way to dozens of U.S. University campuses recently.
LUG sports is a Canadian-based company that's main goal is to flip intramural sports upside down. LUG sports says that they were founded on the basis of making college recreational sports could be and should be better. 
At the University of Minnesota, LUG is making its debut. The Canadian sports company has already been making an ambitious entry into the U.S. market by having 22+ colleges available to play at. LUG also offers a plethora of sports, but the main sport that is making its debut here is a Minnesotan favorite … hockey.
I had the opportunity to meet up with one of the LUG hockey commissioners, Chad Cousineau, and ask a few questions about the league.
If the University already has IMleagues, why does it also need LUG?
"The whole idea behind LUG was to create a better experience for college recreational sports. IMleagues in my experience have seasons that are far too short and lack the social connection I want. LUG is not only a sports league, it is a social club that gives players a unique experience. Members will get a chance to experience events ranging from banquets to a championship series tournament called the WAG Cup against the top teams from schools like North Dakota and Wisconsin. Basically, if you want to have a good time both on the ice or field and off of it, LUG fills the need."
Is there a difference between the Canadian LUG brand and the U.S. LUG brand?
"The LUG brand is the same between Canada and the US. LUG was originally founded in Canada and became very successful. I believe 50 different universities are hosts of LUG leagues there. Last year was the first year the LUG expanded to the United States. But to fully answer your question, LUG does have some different sponsorships for each country. In Canada, Sneaky Weasel and I believe a few others are exclusive. In the United States, Body Armor has been the first major sponsor allowing players to enjoy it before games and at LUG events."
What other sports does LUG plan to have at The University of Minnesota?
"LUG's original sport was hockey and it is only fitting that in the State of Hockey that it is also the first sport to come to The University of Minnesota. LUG has leagues in Basketball, Beach Volleyball, Flag Football, Golf, and Softball. I see a great opportunity for these to come in the following year. All of these sports are open to any person of any gender."
What is your favorite part about LUG?
"My favorite part about LUG is the social aspect. The chance to get close to people on my team and build stronger connections outside of the sport itself is huge. I love that the league is a longer season and stats are tracked nationwide. It brings a competition within a community of people that all want to have fun together and let off steam from all the school work."
How does registration work?
"Registration for hockey this year is simple. Just head over to Lugsports.com and click on
the registration tab. From there click register for hockey and select the USA league and find the UMN Campus. For more information, you can just shoot a text out to me (Chad Cousineau) at 612-584-7800."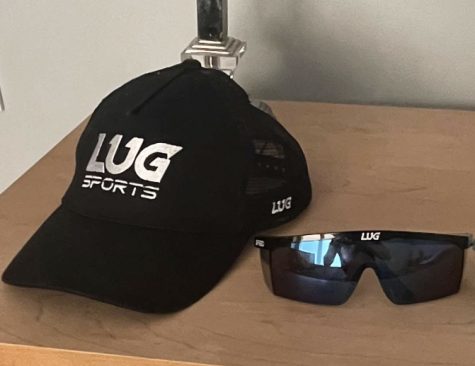 Throughout the interview, Chad seemed very enthusiastic about the league and has high hopes for the future of LUG on the University of Minnesota's campus.