Hurricane Season Rears It's Ugly Head
Hurricane Ian has officially run its course throughout much of Florida, as well as North and South Carolina. Ian made landfall just north of Sanibel Island in Port Charlotte, Florida, clocking in as a Category 4 hurricane with winds of up to 150 miles per hour.
Ian traveled very slowly through Florida, staying over the state for almost a full 48 hours before exiting over the Atlantic Ocean to regain steam. While over the Atlantic, Ian grew back to a Category 1 hurricane before making landfall a second time near Myrtle Beach, South Carolina and heading up towards Greensboro, North Carolina.
Current estimates say Hurricane Ian has caused between $66 billion and $75 billion in damage, with the majority of that damage being in Florida. Over 3 million people lost power during the storm.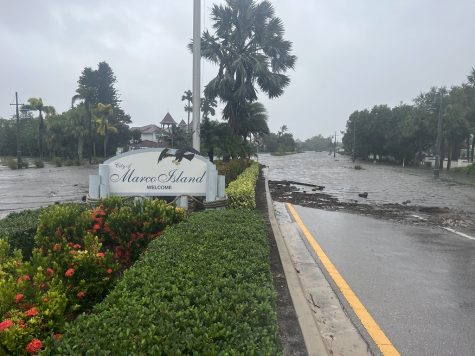 Along with the monetary damage, Ian has claimed the lives of at least 109 people – 105 in Florida and 4 in North Carolina. 
Crews continue to scour the wreckage throughout the coastal communities of Florida in hopes of finding more people in need of rescuing. Over 2,300 rescues have been made by over 1,000 search and rescue team members.
Many island communities like that of Sanibel Island have been completely cut off from the mainland of Florida. Their bridges have been destroyed and just about every building on the island is in ruins. Rescue teams have evacuated over 1,000 people from the island since Ian hit as the state of the island is completely unlivable as alligators and snakes have taken over. 
On Sanibel Island, as well as nearby Pine Island and Fort Myers Beach, it may take at least a month to restore power to all homes and businesses with power crews being flown in by helicopter this week to begin the difficult work. In Fort Myers, 14 percent of schools have major damage with superintendent Christopher Bernier unable to provide a timeline of when they will be able to reopen for students.
Hurricane Ian is one of nine Category 4 or 5 hurricanes to hit the mainland US in the last 50 years. Six of those hurricanes came in the last five years.
In the single year from 2020 to 2021 we saw eight hurricanes make landfall in the continental US compared to the 19 we saw in the entire decade between 2000 and 2010 and 13 between 2010 and 2020. Out of those 13 in the 2010's, three were considered major hurricanes (Category 3 or higher.) We've already seen four major hurricanes in the last two years alone.
Not only are major storms becoming more and more frequent over the last few decades, but recent studies show they are also producing more and more rain. A recent report published by Professor Haiyan Jiang at FIU's Department of Earth and Environmental Sciences, shows that the rain produced by hurricanes has increased by an average of one percent per year over the last two decades. While this doesn't sound too drastic, it means hurricanes today are producing a whole 20 percent more rain than they did 20 years ago, and if this trend continues, hurricanes in 20 years will drop an entire 20 percent more rain than they do today. 
Oscar Guzman, a postdoctoral scholar on Jiang's team at FIU says, "One percent might not seem important, but when you accumulate 20 years of that one perfect increase, it's a huge and dangerous increase of water."
"
One percent might not seem important, but when you accumulate 20 years of that one perfect increase, it's a huge and dangerous increase of water"
— Oscar Guzman
This increase has played a large part in the immense flooding many parts of Florida have experienced from Hurricane Ian with some areas receiving an entire foot of rain in less than 24 hours – a one-in-1,000-year rainfall, according to the National Oceanic and Atmospheric Administration.
Throughout this disaster, though, come stories of hope. Florida Governor Rob DeSantis spoke in Fort Myers Beach on Wednesday detailing that more than 2,500 rescues have been carried out across the state, 45 million bottles of water have been handed out along with 2 million pounds of ice, and that 97 percent of the state has had their power restored. Swift action has helped save the lives of many.
While the 2022 hurricane season began quite timid, Hurricane Ian serves as a disastrous reminder that October has provided some of the worst hurricanes in history. As we've seen hurricanes in recent years grow larger, produce more rainfall, and higher winds, we've also seen the door stay open for hurricanes later into the year, reminding us to stay alert and prepared for what could be a devastating storm around the corner.