Lil Baby Album Review
Lil Baby has just released his new album with 23 songs on October 14 with a variety of features including Nardo Wick, Young Thug, Friday, Future, Rylo Rodriguez, Jeremih, EST Gee, and Pooh Shiesty. This album comes after his last project with Lil Durk "The Voice of the Heroes" was released June 4 of 2021 so people have been waiting for his next release for about a year and a half. There have been mixed reviews of the album so far but people have for the most part liked the album as it sold about 210,000 units in the first week it was released. This is Lil Baby's 10th studio album and his first album was released in July of 2017 so it is safe to say he has been putting in the work to release new music for his fans. 
For those who do not know who Lil Baby is, he is Dominique Armani Jones, a rapper out of Atlanta, Georgia. There is a documentary about Lil Baby's life and it shows how he got into the rap game, and his life before he became famous called "Untrapped: The Story of Lil Baby." This documentary shows the hardships he has gone through, and shows a better view of Dominique as a family man and fun guy which you would not see if you just listen to his music about guns, drugs, and fast cars.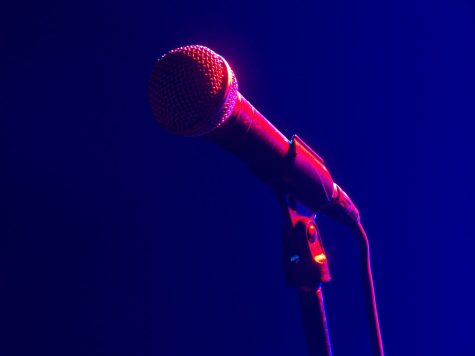 I am a huge Lil Baby fan I have bought many vinyls and he was my number 1 listened to artist of last year. When I first listened to this album I thought it wasn't very good and it was his worst album he had released. But I decided to give it a couple more listens and it has grown on me ever since. If I had to give some recommendations as to which are the best on the album in no particular order it would be "Never Hating" which has a feature from Young Thug, "FR", "California Breeze", "In A Minute", "Cost to Be Alive", "Back and Forth" which has a feature from EST Gee, "Stand On It", "Real Spill", and "Pop Out" which has a feature from Nardo Wick.
"
I thought the album has some playlist additions but I didn't think it lived up to the hype
— Sean Farrell
If I had to give a favorite off of the album it would be "California Breeze." I like the way he switches up the flow from the actual song to the chorus, it just has a very nice transition. This song has a mix of romance, along with his come up in some sort of way. He talks about how he made it out of the trenches and he is number one on Youtube along with his lavish life of eating at nice restaurants and driving nice cars. But he also contrasts this with talking about his girlfriend saying "she got everything I want" and "If you need me I'm still gon' be there" saying his love is deep and will do anything for his girlfriend. 
I like how Lil Baby has a mix of different types of Rap/Hip-Hop which can be slower and more meaningful, and others which have a very hard rap style which is always a joy for the gym. 
I really enjoyed this album and thought it was a great piece of work. Many people thought this was not a good album but I would rank it pretty high based on the other music that has been released recently. Overall, I would give this album a 8.5/10. I think if he was more clear in some of his songs and not mumbling it would be better.