Bears, Bondage, and Balenciaga
Luxury and high fashion brand, Balenciaga, has been under serious scrutiny from the public recently over a controversial ad. This ad was a part of the newest holiday campaign, featuring standard pieces such as bags, bracelets, sunglasses and the like. However, the main item causing a hellstorm in the media was a plush teddy bear. Although teddy bears are usually a symbol of love and comfort, Balenciaga bent the standard, and many would say they went too far. These bears were covered in BDSM gear, and were being held by children in the ad. 
Soon after the ad was released, it was taken down. The fashion house released statements on their Instagram stories claiming that the bears "should not have been featured with children in this campaign." Additionally, the previous advertisement featured a $3,000 Adidas x Balenciaga bag, laid on top of piles of papers, one of which was a poorly hidden court document, U.S. v. Williams, which examined whether laws banning the promoting of child pornography restricted First Amendment freedom of speech rights.
With the eyes of the public on ambassadors for the brand, many celebrities had things to say about the ad. One of, if not the most famous celebrity associated with Balenciaga, Kim Kardashian, took several days before responding to the incident. Eventually she issued a Twitter statement saying "I have been quiet for the past few days, not because I haven't been disgusted and outraged by the recent Balenciaga campaigns," she wrote. She claimed she was re-evaluating her position with the brand "basing it off their willingness to accept accountability for something that should have never happened to begin with." Several days later, she announced that she would be cutting ties with the company, and would not be working with them for the 2023 seasons.
On November 25th, Balenciaga filed a $25 million lawsuit against North Six, Inc. and its set designer over the disputable images featuring the poorly hidden court documents. Many have criticized the brand for taking action this way, as it seems they are putting the blame on someone else, rather than handling it internally. As for the campaign and status of the bears, Demna, the creative director of Balenciaga, has removed the bears for purchase and has made a statement claiming "Our plush bear bags and the Gift collection should not have been featured with children. This was a wrong choice by Balenciaga, combined with our failure in assessing and validating images. The responsibility for this lies with Balenciaga alone."
Other celebrities have also chimed in, including arguably the most controversial person on the planet, Kanye West. "I stand by Balenciaga and denounce all witch hunts and I cancel cancel culture," he tweeted.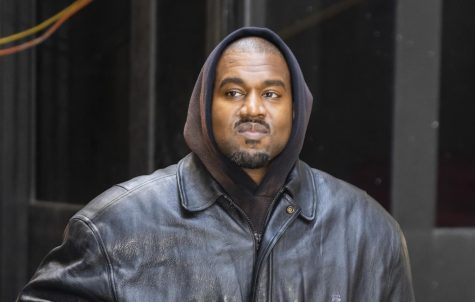 "
"Ending trafficking doesn't start or end with a fashion campaign.""
— Kanye West
This is surprising, as the fashion giant split ties with West soon after launching the ad campaign. It appears that he still stands with Demna and the brand. This isn't the most controversial thing Ye has said recently either, as his Twitter account was soon suspended on December 1st after tweeting an image of a swastika mixed with the star of David. 
Balenciaga is known for its hot takes in fashion, designing and selling trash bags made of leather, high heeled Crocs, destroyed shoes, and the like for outrageous prices. They are no stranger to controversy, but this story has put them across a line that they have never crossed before. As a student at university, high fashion is quite out of my budget, and therefore it doesn't affect me very often. However, the social media scene continues to grow to extremes beyond belief, and in this case Balenciaga flooded my feed. 
The smallest crowds now seem to have the loudest voices, and at seemingly every instant someone is at another's throat. There appears to be something going on behind the scenes that is hidden from the public eye, and other things intentionally placed in the eyes of the public. Especially the young public. The effect that this has on students around me is nearly impossible to measure, but nearly everyone I speak to agrees that there is more than meets the media.