Peterson's Avant-Garde Adventures
As many of my previous articles have demonstrated, I am a big fan of Jordan Peterson. I am currently in the middle of his book, 12 More Rules For Life – Beyond Order. His ideas have influenced my thinking, not in a way that is destructive and manipulative, but rather in a way that shows me the best way to think. In the past, the legacy media has tried to tear him down with radical claims. He has been called nearly every derogatory name under the sun, insofar as being called a Nazi. However, he stood his ground, spoke his word, and weathered the storm. He continues to do so on his newest platform – The Daily Wire. 
I have a subscription to the Daily Wire that is being provided to me by the Minnesota Republic so I can write articles like these, as well as my previous articles about Jordan. He, alongside other public figures and thinkers, are allowed a space to speak freely. It is commonly longform content, similar to YouTube or podcasts. I have a preference for content like this, as the short clips and edited out-of-context propaganda is nearly always blown out of whack. I listen to people like Ben Shapiro, Matt Walsh, Candace Owens, Brett Cooper, and many others on this platform. However, without a doubt, I come back to listen to Dr. Peterson the most.  
Peterson has been on a non-stop learning journey ever since I started to listen to him back in April of this year. This has been great, as I felt as if I was learning along the way as well. Now that he has premium content on the Daily Wire, he is able to do things that were not possible before. The Dragons, Monsters, and Men series was just the beginning. Recently after that, he released a three part series titled Marriage. This series gives a detailed look at what sacrifices are necessary in order to have a successful marriage. It is common for people to overlook the importance of the ceremonies and practices that have quite literally held together our society. Jordan uses this series and his common themes to express that marriage is one of the most beautiful things on the planet, and the most rewarding, but it is also the most difficult. 
Again, not long after Marriage, a feature film was dropped titled Logos and Literacy. This 45 minute documentary accompanies Peterson on his deep dive into the Museum of the Bible in Washington D.C. In this documentary, Jordan expands on his newest idea that people must see the world through a certain lens, and more specifically, the lens of a story. The Bible is a set of stories, but not just any stories. They are the stories that have shaped our reality, regardless of if you believe in them or not. Additionally, it was the largest catalyst for the world to develop widespread literacy. The scriptures spoke to everyone who read them, and these same people who learned to read the bible were the ones to develop the sciences and the first universities. The importance that the Bible has for humanity is brought to light in Logos and Literacy. 
Nonetheless, he has not stopped there, and seems to rather be full steam ahead. The same day that Logos and Literacy was released, the Daily Wire uploaded the first episode in Petersons next journey; an eight part series on the book of Exodus. This is quite an endeavor, but alongside him in the process of dissecting this dense but transformative story. Experts, authors, artists and thinkers join Peterson on this exploration of the second book in the Bible. Jonathan Pageau, Dennis Prager, Dr. James Orr, and several others do a deep dive into this exemplary story, and explain why it is so profound. Currently there are three episodes out, with more on the way.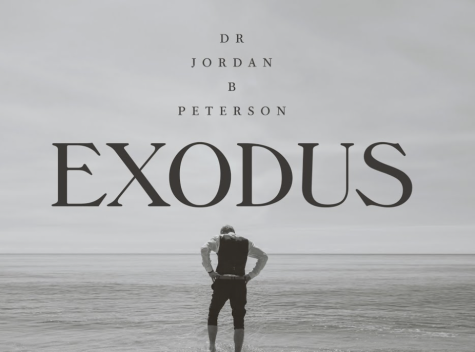 I have watched Marriage, Logos and Literacy, and I have watched the first two episodes of Exodus. Before starting to listen to Jordan, I was very atheistic, and often negative towards spirituality and a higher power. However, I support the idea of hierarchies, as I think that they are inevitable. I support the idea of having something to always strive for. I support the idea that I am not deserving of everything this world has to offer, until I go out and show that I am. I call Peterson's newest adventures "avant-garde" not because they are the newest of ideas, but rather the oldest. It seems the habits of today are suppressing the traditions of the old. How can we abandon these ideas, as they have guided humanity to where we are today? Avant-garde is new and unusual. Peterson is new and unusual, against a background of socialists, Marxists, and the like.  
As a young man in a university, society, and overall culture that can't seem to grasp the consciousness of like minded young men, Peterson (to use a cliche), has been somewhat of a light at the end of the tunnel. It seems that the tides are shifting, and the scale is balancing. There are people who are starting to come to their senses, or rather embrace their political-incorrectness, and speak their mind because of it. Peterson has helped me and many others articulate what we are really thinking. His new adventures are a calling for those who want to listen, and I'm all ears.