The ballad of snitch 9ine
Every generation has an artist that is embroiled in controversy and legal troubles.  Arguably for the current generation of rap artists, Tekashi 6ix9ine fits the bill. 6ix9ine's story has played out rather publicly over social media platforms like Instagram, allowing fans to actually see 6ix9ine's climb to fame and subsequent fall into the arms of federal prosecutors.
6ix9ine virtually lived online, live streaming everything from his newest purchases to fanning his ongoing beefs with industry heavyweights like YG and Chief Keef, as well as his former collaborator Trippie Redd. 6ix9ine's habitual live streaming and social media use also recorded instances of him committing crimes.  All of this culminated with the colored banditos arrest on November 18th, 2018.
6ix9ine aka Daniel Hernandez was charged along with twelve other members of the Nine Trey Gangster Bloods, a New York set of the nationwide Bloods gang who were arrested over the following months.  Hernandez and his affiliates were brought up on a myriad of charges including but not limited to racketeering, drug distribution, weapons possession, conspiracy to commit murder, robbery, and kidnapping. In a recently leaked snippet from 6ix9ine's first court appearance, he stated that he began cooperating with federal prosecution the day after he was arrested.  This resulted in all but two of his co-defendants entering guilty pleas, Anthony "Harv" Ellison, and Aljermiah "Nuke" Mack. Harv and Nuke both pleaded not guilty to their charges which resulted in 6ix9ine being required to testify against them in court as part of his plea deal with federal prosecution.  
During his cross-examination 6ix9ine revealed/admitted to the following; He began cooperating with the feds the day after his arrest, he pointed out Jim Jones, and Cardi-B as fellow Trey Way gang members, admitted to soliciting multiple shooting attempts on Chief Keef, admitted to one of his entourage assaulting Trippie Redd, and also painted Trippie Redd as a member of an alternate set of the blood gang.  A representative for Cardi-B issued a statement in response to the allegations stating that she is not and was never affiliated with the gang.  Cardi herself also took to Twitter to debunk the claims saying,
"
"You said it yourself Brim… Not 9 Trey. I never been 9 Trey or associated with them."
— Cardi-B
However, Ms. Almanzar still maintains that she was at one point affiliated with the blood gang, simply not the set currently on trial by federal prosecution.
During this line of questioning 6ix9ine was asked about his relationship with Bronx rapper Jim Jones.  Hernandez responded to the prosecution by saying he knew Jim as a "retired rapper" and that he had met him various times at public events.  When asked by the prosecution whether or not Jones was a member of 9 Trey 6ix9ine certified that he was a member. The prosecution then went on to play a phone call between Jones and Jamel "Mel Murda" Jones, a co-defendant who pleaded guilty in 6ix9ine's federal case.  During the call, Jones tells Mel that "shorty" in reference to 6ix9ine, needed to be violated for some of his transgressions against the gang. When questioned by the prosecution, Murda maintained that Jones was simply referencing 6ix9ine's public hooliganism, not gang activity.  Mel Murda pleads guilty in connection to the kidnapping, robbery, and assault of 6ix9ine in July of 2018. In court, Mel insisted that the whole thing was staged as a publicity stunt for 6ix9ine's debut album "Dummy Boy", although the album was not announced at the time of the abduction.
In since released legal documents connected to the case, it was revealed that 6ix9ine admitted that he offered Kintea "Kooda B" McKenzie $20,000 dollars to shoot Chicago rapper Chief Keef when he was outside the W Hotel in Manhattan.  Kooda carried out the shooting but failed to injure anyone resulting in 6ix9ine paying him only half of the decided upon amount. This testimony from 6ix9ine has been used to put both "Kooda B" and 6ix9ine's manager Shotti in jail for conspiracy to commit murder as Shotti was the one who middle manned cash to Mckenzie as payment for the attempted hit.
During the hearing, federal prosecution played excerpts from an Instagram live video in which the "FEFE" artist is on the phone with the Chief's cousin Tadoe. In the clip 6ix9ine says
"
"I got a 30 pack on him right now blood"
— 6ix9ine
in reference to putting a $30,000 hit on Tadoe.
This video was recorded just days before "Kooda B" carried out the shooting outside the hotel where 6ix9ine said in the video he knew "Sosa" (Chief Keef) was staying at.
When it all boils down to it the case against 6ix9ine is absolutely watertight providing little doubt for why he cooperated with federal prosecution so early on.  The only question is when is he finally going to stop revealing information either because he is out of stock or because it is too dangerous to do so? As it stands now 6ix9ine will be released from prison on time served once his court case is completed.  How can someone as high profile and recognizable as 6ix9ine expect to survive in a society where he has wronged some of society's most influential members? The easy answer is that he won't last long.
Leave a Comment
About the Contributor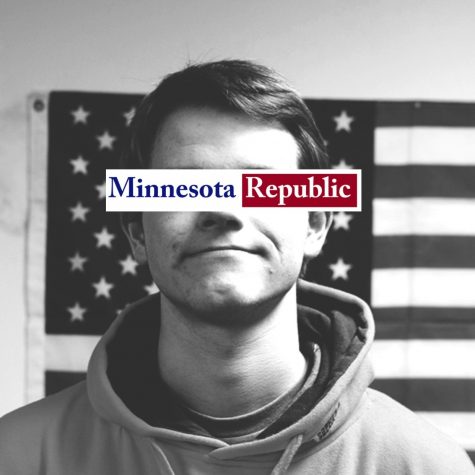 Casey McCabe, Opinion Editor
Casey McCabe, Opinion Editor, is a senior at the University of Minnesota - Twin Cities. Studying Journalism, McCabe is passionate about writing and the...