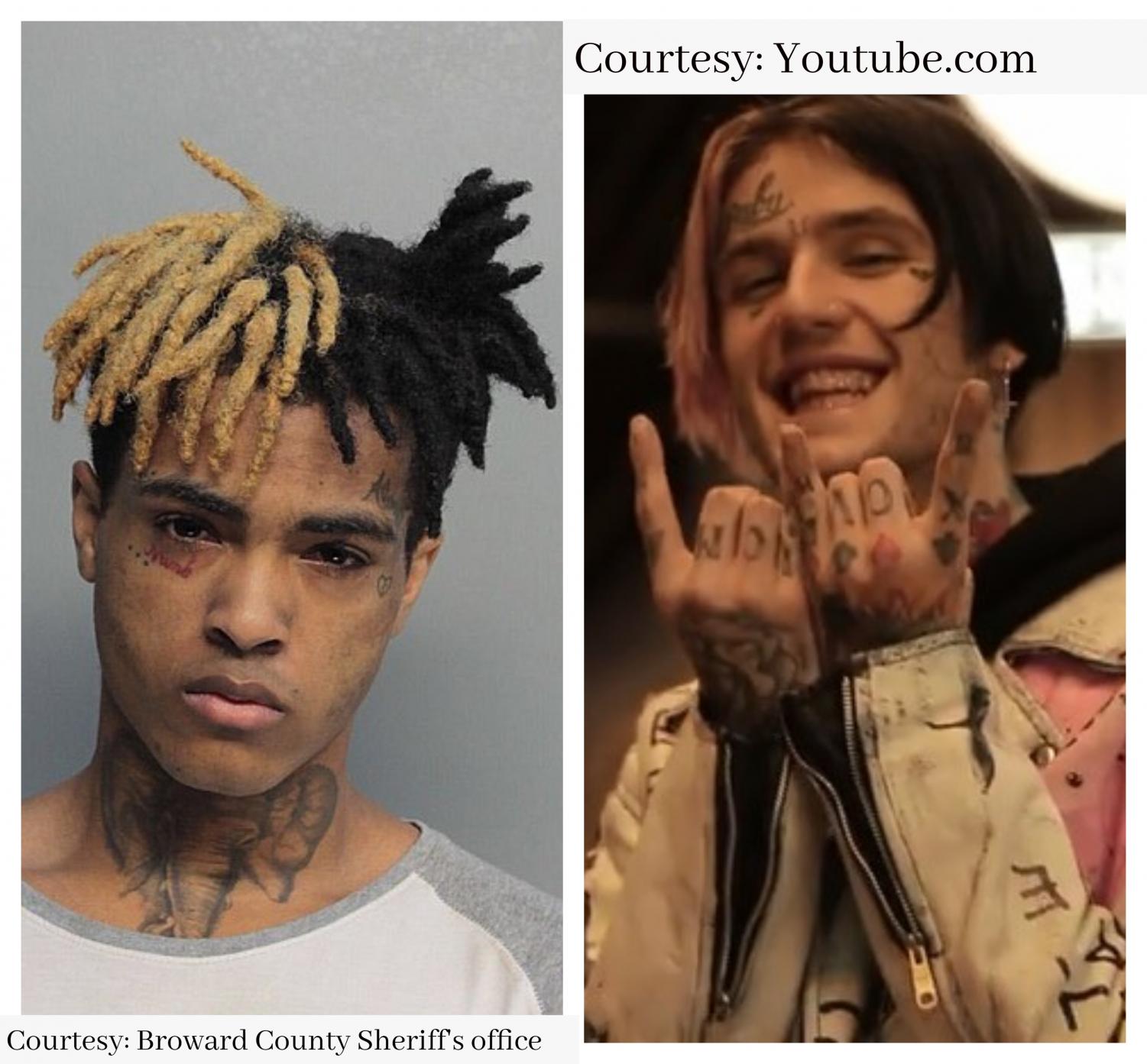 Why new-school posthumous rap albums are trash
November 7, 2019
The posthumous album release is by no means a new thing in the music industry.  One of the early examples of a successful posthumous album release was Otis Redding's classic "Dock of the Bay" that was released in 1968, just months after his death in December of 1967.  A more recent example was the posthumous release of "Deliverance", an album created by Minneapolis's own Prince before his death in 2016, released posthumously in 2017. In the hip hop world one of the most legendary albums of all time was a posthumous release, The Notorious B.I.G's "Life After Death" which went diamond (10 million units sold) in the United States.  The thing that all of these classic posthumous albums have in common is the fact that they were finished, completed projects that were unreleased at the time of the artists death.  
For the up and coming generation of rap some of the most popular posthumous releases come from two main artists, XXXTentacion and Lil Peep.  The first posthumous releases by these artists were "Skins", by XXXTentacion, and "Come Over When You're Sober Pt.2", by Lil Peep. Both of these albums were anticipated by critics and fans alike with much fervor but in many ways failed to deliver on their promise.  Of the two projects Lil Peep's album was undoubtedly more refined and finished but sounded polished and perfect, unlike the grungy emo rap sound Peep became famous for creating. X's album "Skins" however was clearly unfinished and featured incredibly short tracks that had snippets of the late "SAD" rapper strung together to create a Frankenstein imitation of X's music.  "Skins" was particularly disappointing to the hip hop community as the album felt more like a collection of X leaks and snippets rather than a cohesive project. X had vision and used his vision and artistic licence to communicate emotion through his music. "Skins" was void of emotion and felt almost as dead as X was. "Skins" promised to give us back X but instead all it did was remind us of how gone he truly is.  Due to this fact both projects have been criticized for not only perverting the artists' art and changing it, but also as being blatant cash grabs.  
Both albums were portrayed as finished before the death of their perspective artists but this is simply not true, as the collaboration between the duo on the track "Falling Down" never actually took place and was put together by producers artificially after Peep's death in 2017.  The collaboration itself has been seen as controversial and in some cases blasphemous by fans due to the fact that Lil Peep was bisexual and XXXTentacion had openly admitted to violently assaulting a gay man while in jail.
Features have caused further stir among fans of XXXTentacion, as Kanye West was featured on the album "Skins" despite never meeting X aka Jaseh Onfroy face-to-face.  Kanye's participation in the album has been seen by many, including me, as another instance of Kanye trying to remain relevant in today's ever-changing media landscape.
Posthumous album releases can be a good thing if they are truly complete, both technically and artistically, before the artists death. I feel, as do others in the hip hop community, that it is a disservice to both the fans and the artists' memory to release anything else but art genuinely completed by the artist before death.  
However, this feeling has failed to inspire any change as both X and Peep "released" new music these past weeks with X featuring on the track "Voices" with Syke, and Lil Peep "dropping" a three song mini project titled "Goth Angel Sinner."  Both of these projects are yet further away from the sound and vision that was expected of the artists by their fans. The posthumous albums released by the new generation of Soundcloud rappers are not truly posthumous albums. They are a mere simulation of what once was and what will never be again.