A mother's fight for justice: Lil Peep's mom sues record label for causing her late sons death
The drug culture and the music culture have long influenced each other. From Pink Floyd's obvious psychedelic influences, to Eric Clapton's self-avowed love of Colombian marching powder, music and drugs have not only coexisted, but have changed each other.  In November 2017, this relationship resulted in tragedy when then 21 year old emo-rap pioneer Lil Peep, aka Gustav Ahr, overdosed on fake Xanax pills. According to news reports, Peep allegedly met a young female fan before his show who offered him Xanax bars, a popular pharmaceutical drug among the rap community.  Peep, a known drug and Xanax user, obliged the girl and took copious amounts of the pills that, unbeknownst to him, were purchased on the street and were cut with the dangerous opiate Fentanyl. Peep was then discovered dead just minutes before he was due to perform on stage Tuscon Arizona inside of his tour bus.  
In mid-October of this year, Peep's mother, Liza Womack, filed a lawsuit against her sons management company, First Access Entertainment. In her suit, Womack alleges that the management staff responsible for her son were forcing him
"
"onto stage after stage in city after city, plying him and propping him up""
— Liza Womack
with both non-prescribed pharmaceuticals and street bought drugs.  According to court documents associated with the case, Womack is suing Bryant Ortega, a prominent member of Peep's management, and Belinda Mercer, who served as Peep's tour manager during the fateful tour that cost Peep his life. Womack is suing the duo for negligence, breach of contract, and wrongful death. She says Belinda Mercer in particular "fostered, promoted, and encouraged" drug use as a way to keep both Peep and his fellow artists in check.  In addition to allegedly providing Peep with drugs such as Ketamine, Percocet, and Xanax, Womack believes that Mercer and Peep were in a sexual relationship during his tour, furthering her influence over the impressionable youth.  
When asked about his opinions on Ms. Mercer in March of this year, fellow "GothBoiClique" member, and tour partner to Peep, Mackned, had this to say,
"
"Belinda, she's kind of a pimp, she kept us inline with drugs… We were like her ho's.  We were f–cking Ketamine ho's.""
— Mackned
Womack also believes that Peep's battle with mental health issues and substance abuse was exacerbated by his grueling tour schedule. As her son said in his last known interview that "Things have gotten worse… Things get worse every day."  In response to the suit, First Access Entertainment has released the following statement "The claim that First Access Entertainment, any of its employees, or Chase Ortega, or anyone else under our auspices was somehow responsible for, complicit in, or contributed to his death is categorically untrue."
Even though FAE has completely denied any involvement in Peep's death, this hasn't stopped his mother from fighting on, stating in an exclusive interview with The New York Times,
"
"this is something I must do as a mother… I feel very concerned that they not be exploited… what Gus (Peep) had to live through is actually horrifying to me, and I'm sure he's not the only person his age in this situation."  "
— Liza Womack
In legal documents relating to the case, Peep's mother makes the claim that Sarah Stennet, the co-founder of FAE, provided her son with an unmarked bottle of pills as a gift during a dinner meeting in 2017.  The same documents also make reference to since discovered text messages between Stennet and Gus where she informs him that she has acquired two different strength Xanax prescriptions for him. The most damming claim made by the court documents is that FAE encouraged Peep to take excessive amounts of Xanax during his show in El Paso, Texas to make himself sick. This was done so that the insurance company would cover the cost of cancelling the show due to Peep's unwillingness to perform.  In addition, Mercer and other members of Peeps management allegedly saw him the night of his death looking "alarmingly unwell" and failed to seek any medical attention.
The fact of the matter is that Womack has damning evidence on many of the staff and upper management of First Access Entertainment.  However, she must prove in court that First Access Entertainment had a duty to prevent Peep from acquiring drugs. This could unfortunately be hard to prove as any jury familiar with Peep's music will undoubtedly assign him at least partial blame for his own death due to the copious amounts of drug references in his songs. However, if Peep's mom succeeds in proving that First Access provided her son with street bought drugs, or pharmaceuticals without a prescription, her civil suit would then become a criminal trial with the charge of manslaughter. In Peep's own words
"
"I run away from my problems, I do the drugs when I want em, I ran away from my mama,""
but this time mama runs back.
Leave a Comment
About the Contributor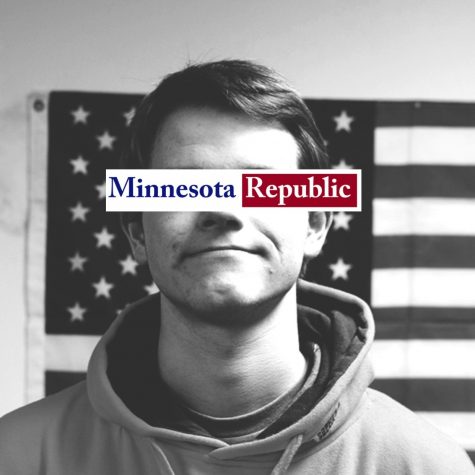 Casey McCabe, Opinion Editor
Casey McCabe, Opinion Editor, is a senior at the University of Minnesota - Twin Cities. Studying Journalism, McCabe is passionate about writing and the...