Tasting success: where does the football team go from here?
Currently enjoying their highest-win season since 1904, only dragged down by the absolutely heart-breaking loss to rivals Iowa, it is hard to think of this season as anything but a historic success for PJ Fleck and the entirety of the football team.
As of Nov. 21 with the team fighting for a shot to play in the Big Ten Championship, the buzz around the Golden Gophers still stands. The latest College Football Playoff rankings putting them in 10th. According to FiveThirtyEight.com, which is power by statistics from Nielsen Holdings, the Gophers have a less-than-favorable 6% chance to make the College Football Playoffs with their current 9-1 record.
No matter the outcome of this season, Gopher players and fans alike must take this season as an incredible victory, one that hasn't been witnessed on campus in a number of years.
In wake of a new seven-year contract extension, PJ Fleck is looking to continue his tradition of passion and camaraderie for years to come, and his players are reciprocating his passionate approach to football.
After the victory against Penn State, I interviewed junior DB, Coney Durr, and with only good things to say and the team and its culture, coach Fleck seems to be doing his job just right.
"I believe this year we are very close as a family. Everyone trust each other doing their job which allows us to play very fast," said Durr.
Durr also credited the student body and their vigor on game day, which has become a symbol of fear to many opposing players as Penn State quarterback, Sean Clifford can attest to.
"
The student section definitely gives the entire team an edge. Knowing the student section is packed and going to be loud is very exciting. It's great fuel to the team."
— Coney Durr
"The student section definitely gives the entire team an edge. Knowing the student section is packed and going to be loud is very exciting. It's great fuel to the team," said Durr.
Even after the major success this team has seen, the players and the staff know that it's important to keep everything in perspective.
"The main message in every win is to enjoy that win and get ready to correct the mistakes we made," said Durr, "We approach every game envisioning going 1-0."
Coach Fleck also is continuing to put a strong emphasis on building for the future through his recruiting practice, already accumulating 23 hard commits for the class of 2020.
At the time of writing, four of the top five recruits for the recruiting class of 2020 are out of state athletes. Top of the Minnesota class of 2020, Daniel Jackson, is a four-star wide receiver from Mission, KS with a 4.50 40-yard-dash time. With senior wide receiver Tyler Johnson set to graduate at the end of this season, Jackson looks to be a good replacement with similar speed to Johnson. Jackson does lack the size that Johnson has, Jackson is listed at 5'11" while Johnson is listed at 6'2″, but Jackson has some elite playmaking ability already which is extremely promising.
As for the best homegrown talent coach Fleck has grabbed up so far, Jonathan Mann is the best of the bunch. A three-star wide receiver out of Rosemount, MN, Mann is more of a sizable comparison to Tyler Johnson at 6'2″ and 190 pounds. Mann has some great contested-catching ability and also has good acceleration, somewhat mirroring Johnsons abilities on the field. Obviously it isn't certain that Mann will produce like what Tyler Johnson has in his years as a Gopher but he is one to watch out for.
With the talent already on display here at TCF Bank Stadium, and the new additions waiting in the wakes of the departing seniors and NFL hopefuls, it's safe to say the University of Minnesota will have a strong football program for the years to come. As for the current players, they are building off of their current success and special bonds, all wrapped together in one very promising message from Coney Durr.
"We have a family atmosphere which is unbreakable."
About the Writer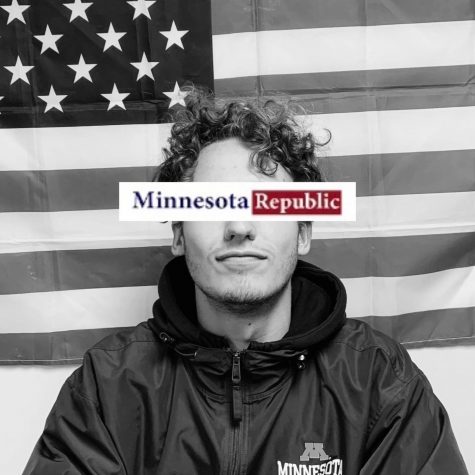 Ethan Olson,
Ethan Olson is a third-year student at University of Minnesota and is currently a Sports Editor.