Two FBI Agents Killed in Line of Duty, First Time Since 2008
On Tuesday, February 2nd, two FBI agents were fatally shot, while three more were wounded while serving a warrant in Sunrise, Florida. This is significant because the last time an FBI agent was killed in the line of duty was November of 2008. This makes this the first time in over ten years. The incident took place at 6 in the morning. The reason for the search warrant being executed was because the suspect was involved in violent crimes that involved children. The suspect was shot and killed during this altercation. The suspect's name was David Lee Huber, who was 55 years old. 
The names of the deceased FBI agents were Special Agents Laura Schwartzenberger and Daniel Alfin. There were three other agents injured during this warrant execution, only two of them required hospitalization. All three agents who were injured are alive and well now. Cases that involve possible sex crimes are often times the most dangerous crimes to solve and be involved in. This was a tragedy beyond words, as there is still information yet to be released to the public. When a case involves a law enforcement officer or agent's death, information on cases takes a little bit more time to be released. It is safe to say that more information will not be released until this case is 100% complete. 
Both agents worked in the office fighting crimes against children. This includes child sex trafficking, child pornography, and any other crimes against children. Both agents had been working with the FBI for over 10 years. The building that they had raided in this warrant execution was in an apartment building. The reason for doing this in the morning was because they wanted to catch the suspect at an unexpected time.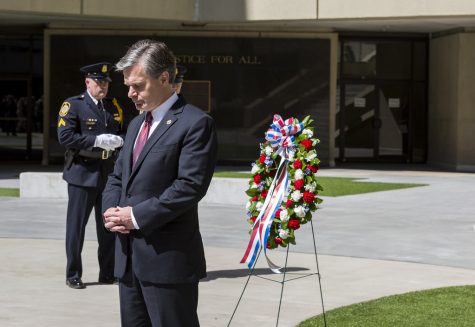 After word broke out of this happening, Joe Biden offered his sincere condolences to the families, "Our hearts go out to the families of the FBI special agents," Biden told reporters at the White House. "I was briefed earlier today and I know the FBI is gathering information about how this happened and what happened. I can only imagine how these families are feeling today." The last time an FBI agent was killed, Joe Biden was not even in office serving as vice president to Barack Obama, so this was new territory for President Joe Biden. 
FBI agents handle cases much differently than state and local police officers. Typically in cases when the FBI is involved or investigating, they do jump to execute arrests until they are for sure able to execute an arrest with 100% confidence. Cases often take multiple months to even years in the FBI. This is obviously a major shock for not just the bureau, but everyone in law enforcement. The FBI prides itself on stopping crimes or ending them with ease, usually never bringing difficulty in their arrests.
One thing to also consider was that 2020 was one of the most dangerous years for members of law enforcement. Covid-19 had an affect on this statement above, but this also involves the protests that took place this year. Law enforcement agents everywhere are aware of this, which makes agencies everywhere held accountable. There represents no more immediate danger regarding this crime. 
George Piro, who is head of the Miami Field Agent's Office, said "Our chosen profession is fraught with danger. Today, this grim reality has taken two of our best from our family." This was stated in a news conference following the news of the two agents who had passed away. The FBI takes great pride in the work that they do. No agent is left behind. The two agents who unfortunately lost their lives will not be forgotten. With the reputation that the FBI holds, this should make criminals rethink their decisions, because once the FBI is on your tail, you know you have made a grave mistake. Rest in peace to the two agents, may their changes in the world be heard and known to all.