I Think You Should Leave Review
With COVID-19 keeping many people inside their homes with nothing to do but binge watch shows on Netflix and other popular streaming platforms, many shows emerged to be very prevalent throughout popular culture.  One of the Netflix shows that shined popularity with a younger audience is "I Think You Should Leave".  
"I Think You Should Leave" was created and written by comedian Tim Robinson.  For those who may be unfamiliar with the works of Tim Robinson, he is a comedian from Detroit, Michigan. Over the past decade, Tim has accumulated many roles in many shows he either wrote or starred in.  Between 2012 and 2014 he was a cast member and writer on Saturday Night Live.  From that point on, Robinson began to accumulate more roles in shows that truly broadcasted his comedic talent.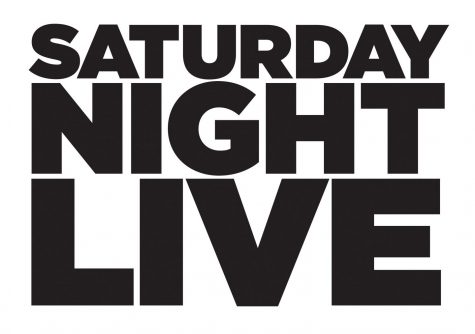 In April 2019, "I Think You Should Leave" released on Netflix.  At first glance, this show may be very confusing to the average Netflix consumer.  The whole first season is organized into six, twenty-minute episodes which make the series a quick watch for those who may not have the time investment to watch an eight season show.  In addition, there is no particular plot line that the show follows throughout the season, rather it is arranged in multiple skits that make the show refreshing each episode.
In the first episode, the show opens with Robinson ending an interview with an awkward interaction between the Robinson and his interviewer.  As Robinson gets up to leave, he approaches a push door that he attempts to open with by pulling it open.  Unfortunately, Robinson fails to realize that it is only a pull-to-open door from the outside.  Even when the interviewer acknowledges that he has to push Robinson insists, "It goes both ways."  The skit continues with Robinson pulling the door of the hinges with an intense stare-down.  Once he finally breaks the door open, he closes the scene with "See? Hope to hear from you soon."
Someone who may have never seen the works of Tim Robinson may have rethought what they were watching when they saw the first minutes, but this is something that should happen.  The understanding of what kind of actor Robinson is makes the show enormously more comedic.  In a way, the more one watches this show, the more amusing the show becomes to a point where you find yourself referring to scenes in the show.
The roles Tim Robinson plays in all of his works truly could not be played as greatly as he does.  Robinson has a certain way of interacting with his co-stars that make everything extremely funny.  In the six episodes Robinson makes his friend's birthday party a disaster, stars in advertisements for a useless t-shirt and drives a hot dog car into a clothing store while wearing a hot dog costume and continues to claim it was not him.  These are just a couple of the most outrageous skits that keep people laughing throughout the show.
Not only is this show visibly funny to the average watcher, but it is also critically reviewed very well.  Critics have given the show an astounding 96% review on Rotten Tomatoes.  The critic rating exemplifies the originality of Robinson's sketches.  Many comedy shows follow the same general concepts of comedy that often decrease the comedy within the shows.  Robinson has found a way to be committed to his characters and jokes in a way that brings laughter on another level.
One top critic, Ben Travers of IndieWire remarked, "Like all sketch series, not every entry is gold, but "I Think You Should Leave with Tim Robinson" earns bonus points for its self-awareness."
"
Like all sketch series, not every entry is gold, but "I Think You Should Leave with Tim Robinson" earns bonus points for its self-awareness"
— Ben Travers
For those who could not get enough of the first season, there is no worry because Tim Robinson has confirmed the production of a season two.  With over two years to write another season, Robinson will deliver an equally as hilarious showing of skits that will make viewers laugh endlessly.
In today's world of media it is hard to even choose a show on streaming services because of the concentration of the amount of shows one has to look through.  Look no further, though, "I Think You Should Leave" has justified itself to be possibly one of the funniest displays of comedy on Netflix and all streaming platforms as whole.  "I Think You Should Leave" is a must watch for all comedy lovers.