2021 Summer movie wrap-up
2021 brought a lot of changes to the film industry. Not just in terms of putting production schedules off by at least a year, but for how movies are distributed and watched. Superhero spectacle movies, from The Suicide Squad to Black Widow, widely aired on streaming services. Streaming in 4K with Dolby Vision and Atmos ensured that anyone with a half-decent home theater set-up would have a more than adequate viewing experience in the home. Many began to think, "Why bother? If I can get a fine experience in my home for the cost of one movie ticket, I'll do that."
Despite all this, it seems the in-person viewing experience will not die just yet. Plans are still in place for the upcoming Dune to release on HBO Max and in cinemas concurrently, but Disney's Shang-Chi appears unlikely to receive a Disney Plus release, at least while it's still in movie theaters. Part of this is probably due to Scarlett Johansson's $100 million lawsuit for Disney releasing Black Widows both in-person and on streaming services instead of solely in theaters. Even if this is a factor, it signals that film production businesses like Disney did not see the obscene profits they expected. The success of the Fast and Furious franchise, which saw its 9th entry this summer, is likely another motivating factor. It didn't release on streaming services and made over $700 million worldwide.
Outside of ever-shifting market factors, the movies released this summer were not particularly compelling in their own right. In early May, Guy Ritchie's Jason Statham vehicle, Wrath of Man, released to a muted response. I thought it was a gripping and exciting crime movie from a competent filmmaker, and audiences seemed to agree. It was a theater exclusive and had a worldwide take of over $100 million—less than it may have been in a more typical year, but nothing to scoff at either.
Superhero and animated films performed so-so. Pixar's Luca was released to acclaim but has already faded from the mainstream discussion. Black Widow and the newly released Shang-Chi satisfied their intended audiences without reinventing the wheel. It's a shame that anything outside of small dramas, horror movies, and documentaries didn't perform better than anticipated.
For example, take Those Who Wish Me Dead starring Angelina Jolie. It was directed by Taylor Sheridan, the accomplished writer of the Sicario films, proving he knows what he's doing behind the camera. The story of a forest fire warden caught up in a conspiracy and is forced to protect a young boy held promise. The execution, however, was hopeless. Awful characters, awful writing, poor special effects, and poor action, it's a miracle it has a 62% rating on Rotten Tomatoes.
The much-hyped Space Jam sequel failed to impress either. It currently sits at 26% on Rotten Tomatoes and, outside of a few jokes at its expense, has already been forgotten. The central question that was never answered is who exactly is this film for? Kids weren't alive when the original was released and have likely never seen it, and the kids who would've seen it in the 90s are over 30 years old and have no interest in watching a kids movie or subjecting their children to the torture of seeing Lebron James act.
Other movies released this summer include Snake Eyes: G.I. Joe Origins and Free Guy, heavily promoted films I know next to nothing about. The latter has made over a quarter of a billion dollars, while the former hasn't even made $50 million. I don't know anyone who's seen either of these, so how either of them made any money at all, I'm not sure.
This year was awful for movies, but there are still a few releases to go, many of which look very good. The much-delayed Sopranos prequel, The Many Saints of Newark, will finally release this October. Ridley Scott's medieval drama, The Last Duel, should provide a nice change of pace from bombastic action movies. Clint Eastwood's new film looks excellent, as expected. Antlers, from the very talented Scott Cooper, is also finally coming out alongside Last Night in Soho, from Edgar Wright. We've gone through the muck, but there's plenty to look forward to over the next few months.
Leave a Comment
About the Contributor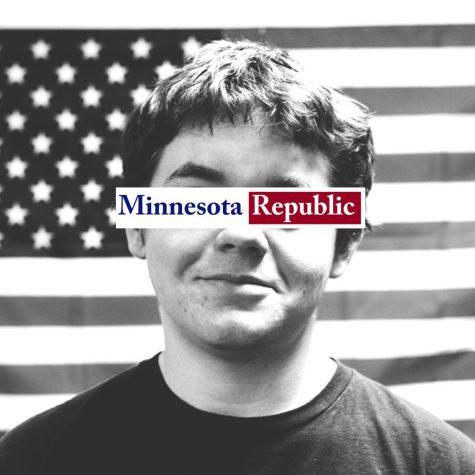 Thomas Farrell, Contributor
Thomas Farrell, Contributor, is a senior at University of Minnesota - Twin Cities, studying at the Carlson School of Management. Farrell enjoys to watch...