Eight Dead after Travis Scott's Astroworld Festival
On Friday November 5, Travis Scott's Astroworld music festival left eight dead. Trouble began when the crowd of around 50,000 people began pushing towards the front of the concert, and compressing everyone dangerously close together. The compression escalated into what some were calling a "dog-pile" that was reported to be around 15 people deep. All eight victims were under 30, and the youngest was only 14. 
In an interview after the show, a teen who wished to remain anonymous said "I couldn't even stand or breathe or anything, and I'm 6 feet tall and I was having to look up to the sky just to breathe before the show even started," he claimed. "As the countdown was going to zero, it didn't make it through one full song before people just started collapsing and falling back."
The third annual Astroworld music festival was supposed to go on for the following day, but the lineup for that Saturday was cancelled. That morning, he tweeted an image that read:
"I'm absolutely devastated by what took place last night. My prayers go out the the families and all those impacted by what happened at Astroworld festival. 
"
I'm absolutely devastated by what took place last night. My prayers go out the the families and all those impacted by what happened at Astroworld festival
— Travis Scott
Houston PD has my total support as they continue to look into the tragic loss of life. 
I am committed to working together with the Houston community to heal and support the families in need. Thank you to Houston PD, Fire Department and NRG Park for their immediate response and support. 
Love you all."
On that Sunday, Scott released an apology video via his instagram story. He began by saying "I just want to send out prayers to the ones that was lost last night". Continuing, he talks about how he loves his fans and that he's "working closely with everyone to try to just get to the bottom of this".
Scott has received some major backlash on social media from the events of the concert, as well as his video discussing it. He is being criticized for how he reacted in the situation, and people are claiming that he ignored everyone screaming for help. In light of this, countless people have brought old videos of other performers and singers who have handled a similar situation very differently to social media, in which they completely stop the show or tell security to escort the people to safety. In an effort to address this, Kylie Jenner posted to her Instagram story that Travis was not aware of the people incurring injuries, and that he would've stopped performing right away if he had been. Despite the fact that we will never truly know if Scott was aware of what was happening, these counter examples of other artists do not paint him in good light.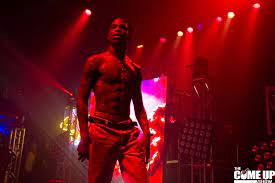 The video on Scott's Instagram story has also created some controversy, as onlookers said his body language and tone seemed almost fake or that he felt indifference. The video was posted in black and white, and the tone of the stories did seem a little cheesy. 
It is also important to note that this is not Travis Scott's first time running into trouble with crowds. In 2015, he was arrested at Lollapalooza in Chicago for charges of inciting a crowd to jump barriers.  Following, he pleaded guilty to disorderly conduct and paid a fine. In 2017, he was arrested for prompting fans at the Walmart Music Pavilion to breach barricades and overrun security. Again, he pleaded guilty to misdemeanor disorderly conduct and paid a fine. In 2019, at the second Astroworld Festival, a somewhat similar incident occurred in which fans breached barricades and surged forward in the crowd. As of now, 2 lawsuits have been filed against Scott for the events last Friday. 
Scott later announced that he was refunding all the people who bought tickets, as well as cancelling his performance that was supposed to take place the following weekend.