Most Unique Clubs at the University of Minnesota
The University of Minnesota has 860 registered clubs; however, the University of Minnesota also offers some unique ones that you likely haven't heard of before, unless they were on TikTok or Barstool Sports.
Lettuce Club
After gaining 2 million views on TikTok after being recorded by Adam "Rone" Ferrone of Barstool Sports back in 2021, the University of Minnesota Lettuce Club is well-known for its uniqueness. Unlike most clubs on the Twin Cities campus, the Lettuce Club only meets for two annual meetings. Each year, the club meets in the fall semester to determine its president by who can eat a head of lettuce the fastest. Some do it for the meme while others bring dressing and go through a routine in an attempt to expand their stomachs. The club is fairly new with its first official winner being in fall 2019.
Turkey Watchers Club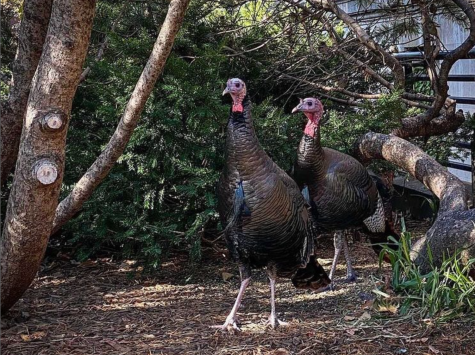 Turkeys, who gives a flock? Well, if you've been on the University of Minnesota campus at all, you've likely seen a turkey or two by now. The Minnesota DNR states that there are roughly 70,000 wild turkeys in the state, and the University of Minnesota campus just so happens to be a great location for them with the close location to the river and trees. With this high population the Turkey Watchers Club was founded to gather and watch local turkeys. While the page is separate from the club, anyone with an Instagram can head over to @turkeysofumn and see the excitement Gophers have with the birds.
Canoe Battleship Club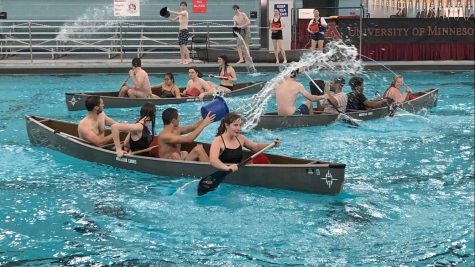 I can't say that I have personally heard of such a club, but the Canoe Battleship Club actually exists. The club meets on Friday nights and competes in a pool to try to drown each other's canoes in teams of four. When the club isn't found terrorizing one another, they socialize, support their community, and make battleship plans for their next meeting. A member on their club information page even stated "I'd pay for this club every week I love it so much!"
Undergraduate Women in Business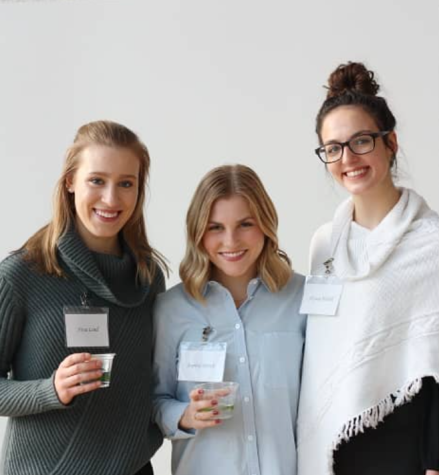 Undergraduate Women in Business consists of over 300 women, one of the largest non-fraternal groups on campus, who meet on a regular basis to provide a safe place to inspire and develop each other professionally. The group brings in a variety of guest speakers from local businesses and larger corporations. The group even gets to network with corporate sponsors like Penske, Land O' Lakes, RSM, U.S. Bank, and Aldi at events like their Fall Networking Night on Wednesday, October 19, 2022 at the Graduate hotel.
"
This group is very inspiring, and their welcoming spirits at the Carlson Career Fair drew me to it right away. It has been a great way to develop myself personally and professionally by meeting with other like-minded women and business professionals from the industry
— Raina Hoge, Vice President of Philanthropy
Survivor Club
Want to learn more about how to survive in the wilderness? Maybe you can do so through watching the CBS hit reality TV show Survivor with other University of Minnesota students. This club is very relaxed and just places people who enjoy watching the show together. All a student needs to do is show up and put their name on a list to join.
GopherHack
GopherHack discusses real hacking. Although I'm sure this club has good intentions, I can't help but think about how questionable its name sounds. According to their website, they explore a range of cybersecurity topics including revere-engineering, cryptography, forensics, and binary analysis.
Students for a Conservative Voice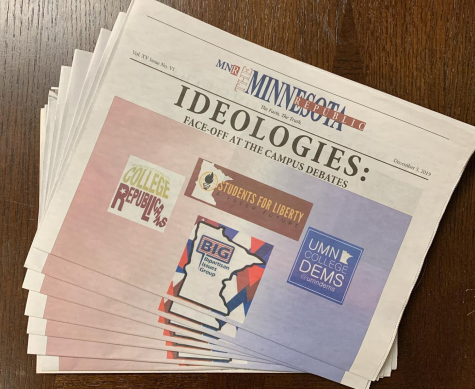 Call me biased, but Students for a Conservative Voice and the Staff of The Minnesota Republic are a pretty cool group of people. The club started years ago when University of Minnesota students found themselves struggling to have their voices heard with the Minnesota Daily and other groups on campus. While the name is officially "Students for a Conservative Voice," the group welcomes students of all different races, ethnicities, national origins, disabilities, sexual orientations, ages, and opinions. Writers and paid staff aim to enrich detailed thinking and assist in improving professional writing skills.