A Ruminative Review of Olivia Wilde's 'Don't Worry Darling'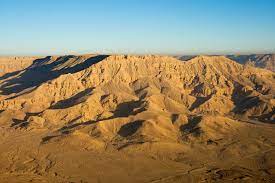 Olivia Wilde's Don't Worry Darling and its star studded cast put the age old question of any publicity being good publicity to the test. Rumors have been swirling for some time about the actor's relationships. From an alleged feud between Wilde and the movie's lead actress, Florence Pugh, to Harry Styles appearing to spit on Chris Pine and kissing Nick Kroll at the premiere. All of this added on top of the long standing speculation about Wilde and Styles being romantically involved could easily distract from the actual content of the movie. That will not happen here though. This will be an honest and mostly spoiler-free review from a semi-frequent movie watcher with support from interviews with slightly more experienced movie watchers. I will leave my preconceived beliefs about Florence Pugh (extremely beautiful and talented) and Harry Styles (makes me insecure) aside to thoroughly break down the pros and cons of tuning into this 123 minute long thriller. 
Let's begin with the big picture. Don't Worry Darling is a good movie. It's based on an intriguing concept. Unfortunately, they failed to make the most of this idea. A lot was left on the table, but there was plenty to enjoy. The setting is delightful and the aesthetics do a very good job of sinking you into the paradise lifestyle. As time goes by and it becomes obvious that it was a false paradise, I was properly unsettled. Exactly what you'd expect from a thriller. However, like I said before, I was not pushed over the edge in time and felt more uncomfortable than thrilled. 
To get a fresh outlook on the overall quality of the film, let's turn to Pamela Eau Claire. Pamela is a student at the University of Minnesota and a lifelong Harry Styles worshiper. She exclaimed:
"
I personally thought Don't Worry Darling was very planned, insightful, and deliberate. I think there was a lot of purposeful symbolism throughout the whole film that really elevated the storyline and brought it to a new level because it kept you connecting the dots long after the movie finished. This shows its complexity, from the color of nail polish to every word spoken and it makes you want to see it again to find out more details you may have missed."
— Pamela Eau Claire
This purely positive comment is surprising, but some great points are made. I agree with her saying that the movie was very planned. I just think that whoever planned it didn't do a very good job. For the symbolism and connecting the dots, there is a lot to think about and it helps add to the mysterious energy of the movie. This is undoubtedly a positive feature, but my afterthoughts only highlight more moments that left me unsatisfied.
For the plot itself,
The vibes are great to start. Parties and yummy drinks for all. Endless adorable outfits. Florence and Harry make you question more than what direction the story is headed. It felt awkward and stale once things got going. I was initially fine with this, but it lingered too long. I will comment on the acting later
There were certain moments and plot points that I thought were very interesting. The strange thing about almost all of these moments is they were left unexplained.When reminiscing I can't help but yearn for answers. The intriguing visuals and the anxiety I felt when questioning these moments will remain etched in my mind, but the story did not touch my heart nearly enough to excuse the neglect of my yearning.
I had two main questions going in. How will the chemistry be between the Pugh, Styles, and Wilde? And how much cooler is Harry Styles going to be once he adds being a movie star to his repertoire? Fortunately for my self-esteem, Harry's acting was just as flawless as the writing. Definitely not flawless.