November Elections: When, Where, and How to Vote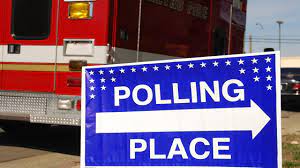 The November 2022 Midterms are soon approaching, and you should ensure that your voice is heard by casting your ballot. Although this isn't a presidential election year, it will be an influential one for voters across the state and nation. 
Congressional and state house seats are up for grabs, as well as governorships across the country. National news outlets such as Politico are predicting tight races, and it's important that everyone makes their voices heard. Here's the when, where, what, and how to vote this November. 
When: Tuesday, November 8, 2022. According to the Minnesota Secretary of State's Office, most polling places open at 7 a.m., and as long as you are in line by 8 p.m., you have the right to vote. The busiest times at polling places are before noon, and in Hennepin County in 2016, the time slot with the fewest voters was noon to 1 p.m. 
Where: There are plenty of polling places around the University of Minnesota that are available to students on the Minneapolis and St. Paul campuses. The Secretary of State of Minnesota has a website dedicated to helping voters find a place to cast their ballot. Information on all of Minnesota's 87 counties is available, and you can search by zip code or by county. The Weisman Art Museum and University Lutheran Church of Hope in Dinkytown are two popular destinations for gophers on November 8. 
What: If you are voting in Hennepin County, you have a lot of decisions to make this November. Federal and statewide positions such as governor, secretary of state, supreme court judge, auditor, senator, and U.S. and state representative are on the ballot. Local positions for county commissioner, county attorney, county sheriff, school board members, and district court judge are available as well. 
Candidates are focused on a multitude of topics, including abortion, public safety, policing, and COVID-19. With so many candidates and positions to wade through, it's a good idea to research beforehand. You can request a sample ballot and preview the candidates you will be voting for by visiting this website. Additionally, the website BallotReady helps voters break down political issues and the candidates that support them. 
You can also learn more about many of the candidates running this year by reading this week's article of the Minnesota Republic. Contributors interviewed candidates running for statewide and local positions.
How: In order to vote on November 8, you must first be registered to vote and Minnesota has some requirements for this. A voter must be 18 years old at the time of the election, must be a U.S. citizen, must be a resident of Minnesota for 20 days, and must be finished with all parts of any felony sentence. 
As Minnesota has many students from out-of-state, it can be confusing how to vote. Just because you pay out-of-state tuition or have a driver's license from another state does not necessarily mean you can't vote in Minnesota elections. The place you consider to be home is where you should register to vote. This could be your college house in Minnesota, your parents' home out of state, or somewhere different. If you need further clarification on this topic, you can get your questions answered here. 
If you are an out-of-state student and still consider the state where you're from to be home, you can vote by absentee ballot. You can request an absentee ballot online, and your county clerk will send you a ballot along with a return envelope. Most ballots take a few days to arrive, and county clerks advise that you mail your ballot by November 1 to ensure that your vote is counted. 
The Minnesota Republic encourages everyone on campus to get out and vote on Election Day. Voting is a cornerstone of our democracy and it is a privilege to be able to choose our representatives. Current Governor Tim Walz encouraged Minnesotans to vote recently, saying "This is where we get to do what billions of people around the world could only imagine doing – gathering as free people to discuss how we would like our communities to look, how we have a vision for our children. We get to decide that. We get to get out and make that happen."
Election Day is one of the most influential days of the year, and you don't want to miss out on your chance to participate. 
"
This is where we get to do what billions of people around the world could only imagine doing – gathering as free people to discuss how we would like our communities to look, how we have a vision for our children. We get to decide that. We get to get out and make that happen
— Tim Walz