Secretary Of State Candidate Kim Crockett Seeks Election Reform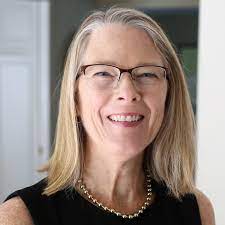 The Secretary of State of Minnesota is a constitutional office in the executive branch of state government in Minnesota. This role is mightily important because of its responsibility for overseeing statewide elections and operating the statewide voter registration system. This ensures Minnesota's election system remains fair, open, impartial, and secure. These important indicators that elections are working properly have been questioned recently. This increases the significance of being educated and participating in the election on November, 8, 2022.
This year's primary election resulted in Republican Kim Crockett and Democrat Steve Simon as the candidates for Minnesota Secretary of State. Simon has held this role since 2015 after being elected in 2014 and re-elected in 2018. With the office holder remaining the same for eight years, democrats have had control over voting rules and regulations for a long time. For Kim Crockett, it has been too long. She believes that Democrats have grown arrogant and reject common sense when it comes to elections.
Former University of Minnesota student and lifelong Minnesotan Kim Crockett is attempting to assert herself and bring stronger election laws to Minnesota. According to her website, Crockett believes that
"
Minnesota needs a Secretary of State committed to protecting the rights of all eligible voters in Minnesota, regardless of party affiliation. Along with that commitment comes the responsibility to ensure that ineligible ballots and illegal election procedures do not disenfranchise legitimate voters."
— Kim Crockett
Crockett's driving goal for winning this election is to calm down the divisive rhetoric that surrounds the results of elections. She is very aware of the harm that the lack of confidence in elections is causing in communities and even in families. She believes there are several main issues to address to correct this dissonance.
One change that Crockett believes will significantly improve the integrity of elections is returning "to the civic traditions that unite us." Crockett wants to renormalize voting locally, in person, with our friends and neighbors. Along with this, Crockett will ensure that the vote is safeguarded. She wants to make sure that only eligible votes are cast. She believes commonsense voting has been neglected in recent years. Because of this, she wants to make changes that include requiring photo ID and provisional ballots, reducing the 46-day early voting period, and banning drop boxes and ballot harvesting.
Another issue that Crockett wants to tackle is Minnesota's recent trend toward mail-in voting. She recognizes that there are good reasons to vote through mail but wants to improve problems that result from the current policy. Problems like "voters in Greater Minnesota scrambling to vote on Election Day, especially if they are not registered" and "concerns about what happens to ballots sent to voters who have moved, or what happens to ballots once they are placed in the mail system." Crockett believes an emphasis on local voting and increasing security on who is receiving ballots will relieve this issue. 
Another important issue for Crockett is outside-party interference. According to Crockett's website, Mark Zuckerberg spent "over $7 million in Minnesota." Her concern is that this will continue to happen and other organizations will "flood our mailboxes with official looking ballot applications, sometimes with pre-filled data, that purposely confuse voters."
Crockett is aware that she has long been made out to be an extreme election denier. On October 7, Crockett released a statement that  said "Unless the race for Secretary of State is so close that there is a recount under Minnesota law, I will accept the result of the 2022 election, win or lose." Along with this, Crockett wants people to remember that questioning the results of an election is not new and not solely done by Republicans. It has been common for election outcomes to be rejected, including many questions about the legitimacy about the presidential election in 2.
November 8 will prove to be an influential day for all voters in Minnesota. Crockett and her supporters hope it will result in more secure voting and less negativity surrounding election results.