Comedian Noel Miller Coming to University of Minnesota
Excitement is in the air at the University of Minnesota as the Student Union announced the Youtube star, podcaster, and comedian Noel Miller is set to perform at the Great Hall in Coffman Memorial Union on November 17th, 2022 at 7 PM. Students had the option to purchase tickets for only $5. Unfortunately, if you didn't snag a ticket early you won't be able to attend the show as it is fully sold out. The show is set to be one of the most exciting events of the semester and students are ecstatic to see him. University of Minnesota sophomore Chloe S. expressed her excitement for the show saying, "He's hilarious, I love watching him and Cody Ko on YouTube and I heard he gives great live shows. I am so excited to see him in person and watch him perform."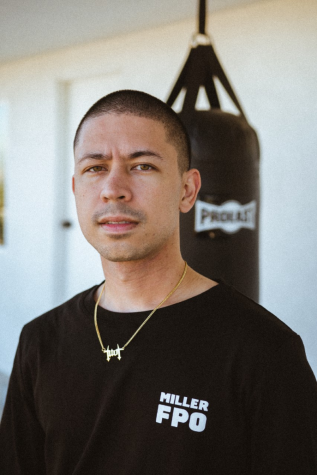 Miller is most well known as one half of the comedy duo "Tiny Meat Gang". The other half of the duo, Cody Ko, is an extremely well-known Youtuber and comedian. The duo has found success on many fronts. Their podcast "Tiny Meat Gang" has over 230,000 subscribers and has received more than 11 million listens since its launch in late 2017. The podcast has won several awards, including a Shorty Award. The duo also produces music videos for their original music. They have several extremely successful songs and boast collaborations with popular artists such as Quinn XCII and blackbear. Their song "Walk Man" has over 22 million views on YouTube, and their song with blackbear "Short Kings Anthem" has over 13 million views. Noel Miller directed several of the music videos for their songs and has received praise for his high-quality work on each of them. 
Noel Miller and Cody are perhaps most well-known for their YouTube series "That's Cringe". The series exploded in popularity when the duo reacted to a video of a group of teenagers hotboxing a car with vapes. Their reaction video to the vape hotbox has garnered over 19 million views and has become a highly quoted video. In the series, the duo reacts to a wide variety of cringe material. They feature or review anything that exhibits comedic potential.  Some of the content they have reacted to includes Jake Paul, several different controversial Youtubers, "Girl Defined" (a Christian woman-centered channel), and "Pony Play", a documentary that deep dives into a community of adults that dress like horses and compete in horse jumping competitions. The series has accumulated millions of views over the years and remains a piece of pop culture today. 
Noel Miller is very well-known across social media. His YouTube currently boasts 2.64 million subscribers and he has a total of over 260 million video views on his 211 videos. He posts a variety of content on YouTube, his most popular videos often include him reacting to strange videos or opening direct messages from fans. He also has a top-rated series in which he watches and then reacts to Tik Toks. His most popular series is one in which he plays a video game based on the British TV show Love Island.  He also has over 1.3 million followers on Instagram, a platform where he regularly posts small clips of his YouTube videos and short comedy sketches. 
The show is sure to be a great time for all that attend. My friends and I, along with many other University of Minnesota students anxiously await the show. Noel Miller has proven himself to be one of the fastest-rising stars in the comedy industry, and the sold-out show in Coffman Memorial Union will undoubtedly be the talk of campus for weeks to come.