Board of Regents has Major Shakeup Following Sviggum's Comments on Morris
In late October of last year, the vice chair of the University of Minnesota Board of Regents spoke his mind on the declining admissions to the University of Minnesota's second-smallest campus: Morris. 
The University of Minnesota-Morris campus is one of the most diverse campuses in the state with 41% of the student body being a person of color. The specific makeup of the diverse student body is largely Native American with 32% of the student body being first nation. Other ethnicities have a smaller population on the campus with under 4% black students. 
In recent years, Morris has seen a significant dropoff in admissions to the college. From its peak, Morris has seen a decrease of around 50% which is a worrying sign. 
The decline in admissions to Morris has become an apparent issue. Vice chair of the board of regents, Steve Sviggum, gained an idea from a conversation with parents of students who refused to go to Morris because of the "increase in diversity". This idea stuck with Sviggum and he brought it to an October Regents meeting.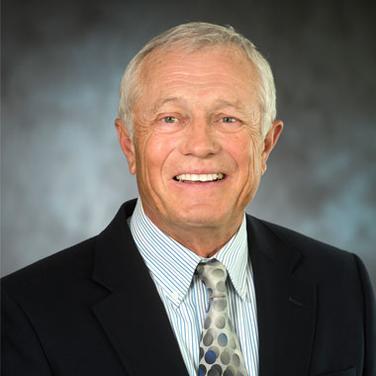 "Is it possible that at Morris we've become too diverse?" Sviggum then continued and doubled down on his comments on WCCO by saying that he was, "just asking a question." 

In the days following the meeting, the word spread finally to Morris. Students and faculty were immediately denouncing the comments made about their college. 

The leader of the Morris student Association, Dylan Young, invited Sviggum to lunch at the Morris campus to learn more about how diversity is a campus strength. Instead of using the time to make things right and learn from a mistake. There are claims made that Sviggum used the time at the lunch to justify his remarks and left many students who attended the lunch like Sviggum was insincere. Following the lunch Dylan Young that Sviggum, "fell short of admitting he made a mistake". 

After some hesitation, Sviggum apologized for his comments, but many felt that it was insincere. Sviggum was quoted as saying that he wanted to foster discussion, but he is apologizing for his poorly chosen words. "I clearly have more to learn to understand better the strength that diversity brings to our institution," Sviggum said. 

Sviggum stepped down from his leadership position on the board of Regents but will finish out his term will end later this year. Janie Mayeron has taken over Sviggum's vice chair position. Many on the Board think that his resignation from vice chair of the board was not enough. Current and former board members were quick to call out Sviggum for his comments. Mike Kenyanya called for Sviggum to resign entirely for it was the best course of action for the University. Former regent Michael Hsu condemned Sviggum's comments "It is not in line with what the University represents, and he doesn't agree with the direction the University is going in."

The aftermath of Sviggum's comments and actions is still shaking up the regents' board. Last week, the chair of the Regents board lost his endorsement from the board in the regent's election. Many on the board were critical of Powell's failure to condemn Sviggum's comments immediately during the meeting. 

Sviggum is expected to be done with his term summer of 2023 and is not planning re-election nor is he planning to resign from the remainder of his term.

When asking students at the University of Minnesota about Sviggum's Comments, many called for him to resign entirely for he was given a chance to apologize and didn't and when he did it felt insincere.

"

"I was surprised that someone that high up in the University would say something like that. You would think he would do his research and think before he would ask such a question.""

— Will Coffou

Will Coffou Sophomore