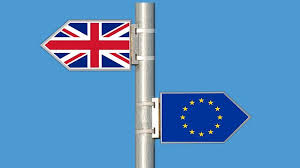 Nathan Harman, Contributor

February 8, 2020
After three and a half frustrating years, it feels like a breath of fresh air to see Brexit finally happen. No, I am not a British citizen, but I must admit that reading about Brexit day in and day out and monitoring its impact on markets made me feel increasingly obnoxious. As a staunch supporter of...
Thomas Farrell, Contributor

September 12, 2019
The United Kingdom democratically voted to withdraw from the European Union over three years ago on June 23, 2016. In a referendum that shocked the world, over half of the country voted to leave the political and economic union that it had been a part of since 1973. Originally intended as an economic...