Kris Humphries: former Gopher, current entrepreneur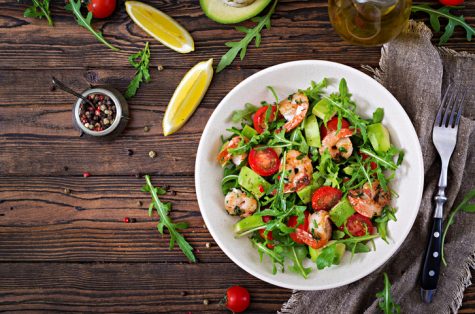 It's not often that a basketball player of Kris Humphries' caliber is most known for something completely unrelated to sports.  Then again, it's not often that two people are married for as short a time as 72 days—which is how long the former Gopher was married to ubertalented reality TV star and mega-celebrity Kim Kardashian.
Humphries is one of the most decorated basketball players ever to be born in Minnesota; he won a state championship at the local Hopkins High School, earning All-American honors before declining a scholarship from Duke to play in-state for the Golden Gophers.  In his lone year with the team, Humphries became the first freshman ever to lead the Big Ten in scoring and rebounding and was drafted in the first round of the NBA draft.  He lasted a respectable 13 years in the league and totaled roughly $60 million in contracts during that time.
His impressive career is without question on the shortlist of the best Minnesota-born basketball players, yet the vast majority of people, even in his own state, likely know his name only in connection with the widely recognized Kardashian family and his nationally televised, albeit brief, matrimony with Kim.  However, Kris has been doing his part as of late to add a new line to his resume: entrepreneur.
In July of 2018, Crisp & Green announced Kris Humphries as its first franchise partner, and in September of 2018 his first location opened here in Dinkytown.  Humphries already co-owns a number of Five Guys burger chains, but his decision to enter into the local Dinkytown market is new territory for the former Gopher standout and Minnesota Mr. Basketball.   Similarly, Crisp & Green is entering into new territory as the healthy fast-casual eatery continues its efforts to expand.
Crisp & Green opened its first location in 2016 in Wayzata and has seen impressive growth already.  They're in a very unique position brand-wise as one of the healthiest fast casual restaurants available, particularly in Dinkytown.  Their menu is health-focused and full of salads, smoothies, and various bowls that have clever names that draw in healthy eaters that want to eat out without sacrificing their diet.
Currently, they have five locations, all in Minnesota, but according to the company site they're set to open eight more in the coming year in the greater Minneapolis area.  The salad shop was already growing fast before Humphries got involved, but it's evident that the loyal followers of the brand will continue to drive its seemingly endless growth.
Humphries fully bought out the Dinkytown location and agreed to franchise several more shops as part of the deal, demonstrating his commitment not only to the brand but to the University of Minnesota and its community.   He's a frequent visitor of the shop, and it's clear that he believes that it's going to the next big thing; it's hard to disagree with him considering the rapid growth that the company has already experienced under the guidance of CEO Steele Smiley.
Smiley had already experienced success previously by founding the fitness club Steele Fitness and selling it to Snap Fitness.  Humphries is a perfect fit to represent a Minnesota-based brand that promotes a health-conscious lifestyle, and it appears that the partnership between Smiley and Humphries has paid dividends in the form of additional growth and increasing brand awareness, especially among the college students on campus who represent the age group most likely to recognize Humphries.
While the company is still only located in Minnesota, it's only a matter of time until further growth pushes the company to begin expanding nationwide. If things go as planned and Crisp & Green becomes a nationwide success, Kris Humphries will finally be able to add another title to his name as a successful entrepreneur.
Despite that, it goes without saying that Humphries will always be known to most people as Kim Kardashian's ex—sorry, Kanye.  However, his contributions to Minnesota as a basketball player and his involvement with local communities and businesses are two reasons why those in his home state will see him as much more.