Minnesota women's volleyball is 'killing' the competition
Hot off of beating the (then) number one ranked team in the country, Stanford, this year's Gopher women's volleyball team has so much going for them. Currently 6-2 at the time of writing, the team is on a five-game winning streak, while beating teams such as aforementioned Stanford in four sets; as well as Florida, Oregon and Clemson all in the first three sets. The scary thing about this team is that they are only getting started.
Leadership is historically a quality necessary in a championship-winning team, and this volleyball team has an abundance of it. Senior players Alexis Hart and Taylor Morgan have all given so much to the three-time BIG10 champions and further represented them well in national awards. Hart is a three-time All-American (2016, 2018 honorable mention, 2017 3rd team) and Morgan was awarded All-American honorable mention in 2018 as well. However, these seniors are not the only players representing at a national level. Stephanie Samedy (Junior) has been All-American 1st team each of her first two seasons (2017,2018) while Regan Pittman (Redshirt Junior) and Adanna Rollins (Sophomore) both made All-American teams in 2018, 2nd team and honorable mention respectively.
After coming off of a great season in 2018, where the team won the BIG10 once again, eventually losing in the regional semifinals in the NCAA Tournament, the team is starting out strong this year. Currently 6-2 and ranked seventh overall in the country, the Gophers are rolling and only improving, as players like Kylie Miller (transfer – UCLA) and Stephanie Samedy continue to shine. Currently, Miller leads the country in assists per set with an astounding 12.08. Also, during the Gopher's five-game winning streak, Samedy has been excellent with 69 kills and 19 blocks.
The most impressive aspect of this already great Gopher volleyball team is that there is so much depth and now the team has a few new faces added to the mix. Airi Miyabe, a transfer from the College of Southern Idaho, led her former school to two NJCAA championships and won this past season. Miyabe won the NJCAA Player of the Year in 2018 as well as average 4.28 kills and 2.86 digs per set while hitting .302. Perhaps the most impressive fact about Miyabe is that she is training and competing with the Japanese National Team in the lead up to the 2020 Tokyo Olympics.
As well as Miyabe, Rachel Kilkelly joins the team as an incoming freshman Libero this year from Shakopee, Minnesota. She led Shakopee High School to a Section 2AAA championship and a state tournament consolation championship and racked up an impressive 339 kills her senior year alongside 287 digs and 28 aces.
With all of the impeccable talent surrounding this team, it is no surprise that the Golden Gophers are among the statistical leaders as well. At the time of writing, the Gophers are first in the country in kills per set with a staggering 15.36, first in the country in assists per set with 14.48 and fifth in the country in digs per set with 18.72. This seventh-ranked team is heavily underrated even in the early stages of the season.
This team may be one of, if not, the deepest teams in the entire country. With the likes of Kilkelly, Miyabe, Tamara Dolonga (Freshman, Croatia) and Lauren Litzau (Senior) on the bench with an already stacked starting lineup, it is incredibly difficult to count this team out of anything. However, even now, the players are taking this season slowly, to ensure their success. "We take it one game at a time. We don't take the game as a loss but as things we can work on," Alexis Hart said in their press conference leading up to their first BIG10 games against Indiana and Purdue.
"
We take it one game at a time. We don't take the game as a loss but as things, we can work on.
— Alexis Hart
As a student, you have to make it to a game or two at least this season. The games are free and the atmosphere is fantastic. This Gopher volleyball team has all the tools to be better than they were last year and the fans seem to know it. Every game has been packed and when you get to Maturi Pavilion, there are lines of students waiting to get into an already full student section. Get there early, or wait in the line, but you definitely have to see this team play and feel the excitement that riddles the Maturi Pavilion on game day.
View Comments(1)
About the Contributor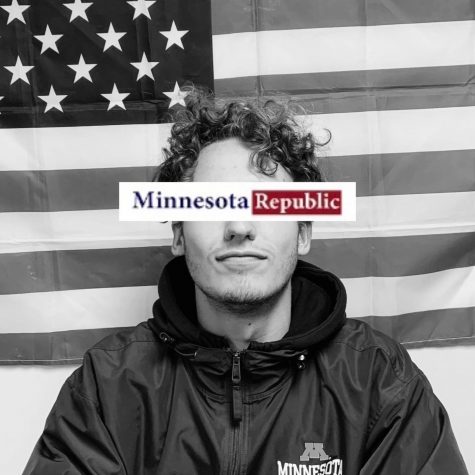 Ethan Olson, Editor-In-Chief
Ethan Olson is a fourth-year student at University of Minnesota and is currently the Editor-in-Chief.