Drone strikes in Saudi Arabia have impacts both here on campus and abroad
Hang on for a minute...we're trying to find some more stories you might like.
Geopolitical tensions in the Middle East are on the rise again. On September 14, two drones struck Saudi-run oil processing facilities in Khurais and Abqaiq, both located on the eastern side of the country. These facilities are responsible for a significant majority of Saudi Arabia's fuel output. The kingdom is responsible for over half the world's daily output at 5.7 million barrels per day. The facilities were shut down following the attack, pushing up oil contract prices up significantly.
The Saudi government released satellite images of the facilities a day after the attacks which showed at least 17 points of impact from the drone strike.
Yemeni Houthi rebels claimed responsibility for the attack. The Houthis are a group of militants backed by Iran, Saudi Arabia's geopolitical rival, which has sent military technicians to Yemen to train the rebels. Saudi Arabia has been involved in the Yemeni civil war for four years fighting against the Houthis.
U.N. officials have not yet confirmed whether this claim is true or not. Officials also noted that investigators found that the Houthis now possess advanced long-range drones capable of a range up to 930 miles. However, according to U.S. military analysts, the complexity and sophistication of the attack appears to far exceed what the Houthis were capable of in previous attacks. This increases the likelihood that Iran had a hand in the strike.
Shortly after the attacks, the U.S. accused Iran of conducting them. Secretary of State Mike Pompeo described the strike as an "unprecedented attack on the world's energy supply." He later claimed that there was no evidence that the attack came from Yemeni rebels. There has yet to be official evidence to support this claim.
President Trump called Saudi Crown Prince Mohammed bin Salman to offer support of Saudi Arabia's self-defense. The leaders discussed the importance of protecting Saudi Arabia as a critical player in global oil markets.
The administration directed 200 defense personnel along with a missile defense system and radar equipment to Saudi Arabia. Defense Secretary Mark Esper approved the support after claiming last week that "all indications are that Iran was responsible for the attack."  The kingdom has requested further support from the international community along with the United Arab Emirates.
Some lawmakers have expressed concern over aiding Saudi Arabia. Last year it was discovered that the plot to murder journalist Jamal Khashoggi stemmed from the Saudi government. Since then, the kingdom has suffered multiple serious blows to its reputation on the international stage.
President Trump has vetoed multiple congressional efforts to curb U.S. support for Riyadh since taking office, citing that the country is one of America's best allies in the struggle against Iran.
A Gallup poll from earlier this year shows that two-thirds of Americans have an unfavorable view of Saudi Arabia, which is higher than right after the September 11 attacks. Along with this, a recent Business Insider poll found that just 13% of Americans support U.S. military action in response to the recent attacks against Saudi Arabia.
These attacks led to the largest one-day leap in oil contract prices on record, jumping up $12 per barrel. Afterward, prices settled at about $69 per barrel. This will likely result in higher gas prices around the world due to the fact that the facilities that were struck in the attack contributed so much to the world supply of crude oil.
This disruption surpassed both the disruption in 1990 in Iraqi and Kuwaiti production when Saddam Hussein invaded, and the Islamic Revolution in Iran in 1979, mainly because the attacked facilities alone account for 5% of global oil output.
Higher oil prices usually lead to broad increases in costs for most industries that require product transportation. This then translates into higher prices for goods for consumers. For college students, this could look like higher prices at the pump, more expensive food products, or costlier shipping prices for goods purchased online. Beyond this, students planning to fly anytime soon for vacation or study abroad will likely see more expensive flight prices due to the increased jet fuel prices that come from higher oil prices.
About the Contributors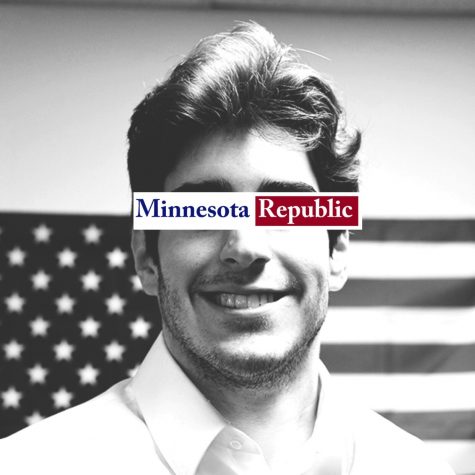 Nathan Harman, Contributor
Nathan Harman, Contributor, is a junior studying finance and MIS at The University of Minnesota - Twin Cities. He spends much of his time studying topics...