Euphoria is all about euphoric vibes, not the storyline
Let's take it back to the summer, rewind a little bit, and back away from fall. Remember when everyone was blabbing about this "great new tv show with really good music that was produced by Drake?" Remember that conversation? Well, they're talking about the HBO hit series Euphoria. And yes, I will spoil stuff, so stop reading if you haven't seen it.
I know what you're thinking: was the music really that good? Yes, yes it was. Where do I find the soundtracks? There is a Euphoria Spotify playlist with 176 songs equating to over nine hours. Did Drake actually produce it? Yes, alongside executive producers Tmira Yardeni and Ron Leshem as well. Starring Zendaya as the main character, 17-year-old Rue Bennett, Euphoria is an eight-episode series with a bumping soundtrack, unique makeup, and beautiful cinematography.
What is not to like? Oh, the fact that its storyline is flat – which I noticed upon finishing the last episode on 123movies (sorry HBO, I am a college student with no money). I thought to myself, "Why did I like this so much? What actually happened?"
Summing it up, Jen Chaney, writer for Vulture wrote, "At the end, every other character is still flailing emotionally or making poor choices." And she couldn't be any more dead-on.
"
At the end, every other character is still flailing emotionally or making poor choices."
— Jen Chaney
There is nothing particularly euphoric or interesting to the storylines in Euphoria.
The entire series is built around vibes, feelings. Sure, does it encapsulate the struggles of Rue, a not-so-recovered recovering drug addict? Yes. Are the rolling and rotating scenes accompanied by strobing LED's beautiful enough to make you feel like you're at the party yourself? Yes. But what it really lacks is the ability to tie anything up.
We see the storyline develop around episode three, where Rue reverts back to using (after an overdose scare prior to the start of the season); the relationship of her friend Maddie falls apart with her overly juiced boyfriend; Kat, another friend, loses her virginity and transforms into an alpha female; Jules, seamlessly played by Hunter Schafer, is a transgender teen with interests in hooking up with older men (particularly Maddie's boyfriends dad), and lastly, Rue likes Jules.
A mess right? All over the place. Much like a drug addict's life. And that is where I make my plug for the "vibes" aspect.
The entire HBO series is built on the idea of surface value. Much like our Instagram-Baddie omg-do-i-need-to-post culture nowadays – which attests to why it got a 94% percent liking rate on Google Reviews. Everything is beautiful thanks to the individuals behind it – head makeup artist Doneilla Davey, head costume designer Heidi Bivens, the entire cinematography team, and, I am sure, some musical influence from Drake himself.
Even now, I catch myself feeling the need to glue rhinestones to my eyebrows, throw on my Jadon Doc Martens, and cruise around in my car blasting "Stuntin' Like My Daddy" by Labrinth.
The show gives Millennials and Gen Z'ers something to grasp on to – appearance, music, and culture.
However, there is also a dark culture behind it – troubled teens and drug abuse. Now, may I say, I personally feel as though 13 Reasons Why showed a more realistic view of high school. Euphoria? Not so much, if anything it is an entirely blown out of proportion view of highschool – I caught myself relating to Euphoria more as a college student. I do not think high school me would've tied it all together.
I would hope younger high school audiences don't watch the series, as they will love the surface value of it, and given how impressionable young minds are… you get where I am going.
Besides the surface value and "vibe" aspect, the show really is all over the place. It jumps from scene to scene, leaving the audience to tie each object to the other. Rue's story is captivating because we feel personally connected, but then WHAM, Maddie's makeup looks cool so all focus is directed there.
Chaney agreed, "It's like Euphoria itself gets too easily distracted by other shiny objects. The show has a lot in common with its teenagers, in that it has a great deal of promise, but often loses focus and lacks discipline."
And that is where we are left off – several storylines going at once and no way to keep them together. It's like running with your shoes untied, you're going to bite it eventually, but you don't know when. But maybe that is how Euphoria wanted us to feel.
Oh, and if you're curious, Soundcloud user ADDIE posted "Stuntin' Like My Daddy" by Labrinth, since it is not on Spotify.
Leave a Comment
About the Contributor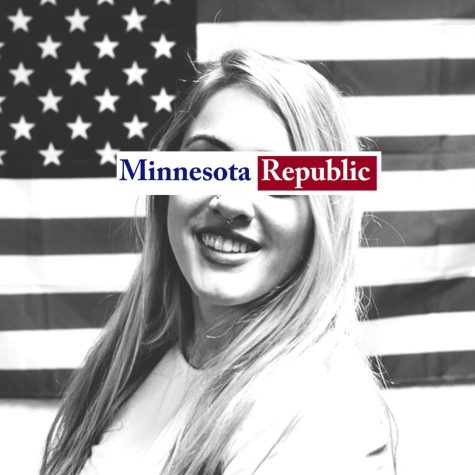 Tiana Meador, Editor in Chief
Tiana Meador, Editor in Chief, is a member of our officer board and a senior studying Journalism-Strategic Communications at The University of Minnesota....