Juice WRLD, Dead at 21
Remembering Jarad Higgins
With the end of the decade came the end of one of its brightest and youngest stars.  On December 8, 2019, Juice WRLD, real name Jarad Anthony Higgins was pronounced dead by the Cook County medical examiner's office.
In a since released TMZ report, the outlet claimed that Juice died from cardiac arrest, possibly connected to percocet use. According to TMZ and law enforcement officials, Juice took multiple"unknown pills" in a vain attempt to hide them from law enforcement.  When Juice arrived at Midway airport in Chicago the FBI and FAA confronted him and his entourage after learning that Juice's crew were carrying guns. It is during this search that Juice suffered a seizure. TMZ reported paramedics spent over forty minutes trying to get his heart to beat regularly.  Juice had just turned 21 six days prior. According to federal prosecutors, codeine syrup, cocaine, three registered firearms, and seventy pounds of weed were confiscated in the search. Two of Juice's associates were arrested on gun charges, but both have already been released on bail according to TMZ.
During Juice's time in the spotlight he touched many people and made the best of any bad situation he was faced with.  In a Montreality interview, Juice talked about "speaking shit into existence" which is what rap really is about for a lot of the artists.  Through their voice and their vision, they are able to achieve wealth and riches that those around them can only dream of. Juice was born on December 2, 1998, a year before me, in Chicago, Illinois.  Chicago is frequently the birthplace of hip hop talent but is by no means an easy place to grow up. Juice spoke his career into existence with his release of "All Girls Are The Same" in 2018 which is certified double platinum by the RIAA and bolsters over a hundred million views on its Lyrical Lemonade music video.  
Just like most people, I heard about Juice during the mixtape phase when he had released Lucid Dreams, prior to his album "Goodbye and Good Riddance", and prior to his deal with Interscope Records.  It was clear he was destined for greatness. Juice continued to speak his path into existence by releasing track after track that went on to be certified gold or platinum. "Lucid Dreams" went four times platinum respectively. I was lucky enough to see Juice perform live alongside Ski Mask The Slump God at the Rave in Milwaukee on his "Death Race For Love" tour. During his performance of "Flaws and Sins", Juice brought his girlfriend out on stage, sang the last verse to her, and kissed her to a tumultuous uproar from the crowd.  He sold the Rave out that night. My biggest regret is that I cannot go back and I won't ever have that second chance here in Minnesota. I can only begin to imagine what is going through the minds of his girlfriend, family, and close friends. Juice WRLD has done NUMBERS, but I suspect those numbers will be much higher after today.  
In his song "Legends" Juice says
"
"all legends fall in the making""
— Juice WRLD
which unfortunately came true.  Juice now joins the likes of XXXTentacion, Lil Peep, Fredo Santana, Nipsey Hussle, and Mac Miller as fallen hip hop icons.  Every time the community loses someone we all lose out on future content, but more importantly we all lose the opportunity for a second chance to see them and experience their energy.  The laws of physics dictates that energy can never be destroyed, only transformed, and due to this fact Juice will always live on through his music and his millions of fans and followers.  
The online reaction to Juice's death has been massive as virtually everyone and their mother is tweeting, posting, or liking content related to the passing of the beloved artist.  The hip hop and music community as a whole has also shown a lot of love to Ally, Juice's girlfriend, who has yet to comment or post anything in the wake of Juice's passing. Juice was a truly unique person who's message transcended race, class, and geographic location.  In an interview with "Billboard" Juice said that he makes his music so that people can
"
"grab my hand and walk with me through whatever they are going through.""
We will grab hold, and we won't ever let go.
Leave a Comment
About the Contributor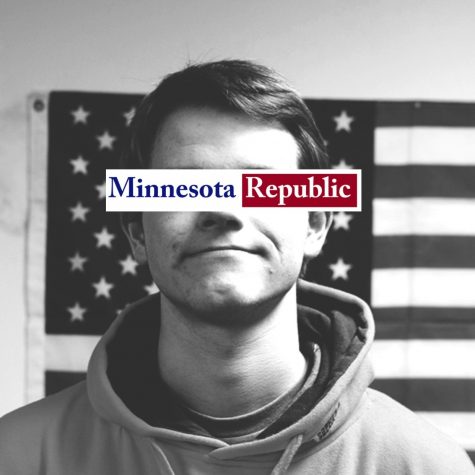 Casey McCabe, Opinion Editor
Casey McCabe, Opinion Editor, is a senior at the University of Minnesota - Twin Cities. Studying Journalism, McCabe is passionate about writing and the...