NFC North review: post-draft grades for each team
Alright, the first virtual draft in NFL history can be considered a success. No real hiccups just Bill Belichick's dog and Mike Vrabel's kids making some headlines. It may be because of the interesting atmosphere around this years NFL draft that some under-the-radar picks may not be talked about much however here, we go over every NFC North selection and give the teams their overall grades for this year.
Chicago Bears: Grade: B+
Best Pick: Jaylon Johnson, CB
Worst Pick: Cole Kmet, TE
Sleeper: Trevis Gipson, LB
The Chicago Bears had a very decent draft this year and mostly addressed their positional needs over best available. They didn't have a first round pick this year because of their Khalil Mack trade however they found good value in Jaylon Johnson and filled a need a cornerback after they lost Prince Amukamara in free agency. Jaylon Johnson could develop into a strong starter for the Bears with time as could Cole Kmet, however it is more his situations fault than his for the bad grade. Kmet was arguably the best tight end prospect in this class and Chicago reached slightly to get him early second round but he's coming into a roster with NINE other tight ends and new signing Jimmy Graham. He will have stiff competition to get playing time this season so this pick could stunt his growth.
Detroit Lions: Grade: B
Best Pick: Jeff Okudah, CB
Worst Pick: Quintez Cephus, WR
Sleeper: Logan Stenberg, OG
Similarly to Chicago, the Detroit Lions played their draft well in order to fill in their positional needs. However they had a higher pick in the draft so they managed to pick up some higher grade talent such as Jeff Okudah as the third overall pick. Okudah will be an instant impact on the Lions' defense and will be able to start for seasons to come. He is a physical talent and highly skilled and will most likely become a top-10 cornerback in the league. As for my worst pick grade, I put Cephus here because of his lack of speed, his 40-yard time was a 4.73. This could be a problem with Stafford's deep ballgame so I am not sure he will be able to fit into the system very well however he is talented regardless of his speed. Stenberg was picked 121st overall and despite his late selection, he has a ton of talent. He's smart but lacks speed but will be a solid backup to start out his career.
Green Bay Packers: Grade: B-
Best Pick: Jordan Love, QB
Worst Pick: Josiah Deguara, TE
Sleeper: Kamal Martin, LB
The Packers had probably the most controversial draft this year by not only refusing to draft the position they must improve the most, but also surprisingly drafting a quarterback in the first round when they have two-time MVP Aaron Rodgers. However all though Jordan Love may come at a surprise for many fans, this pick could really turn out in Green Bay's favor. Love is a very talented QB with tons of arm strength however his one downside was his decision making skills. He threw 17 interceptions just last season for Utah State which is not at all good but this is a teachable skill. Not only that, but Aaron Rodgers is one of the best in terms of decision making so there are few quarterbacks better to learn under than Rodgers. As for Deguara, he enters a situation where he could garner a bunch of playing time with Jace Sternberger being the best receiving tight end on the roster however Rodgers sometimes has problems including tight ends in the action. Jimmy Graham didn't have much success on the roster so I am not convinced Deguara, the 18th ranked tight end can do much better, especially when Thaddeus Moss went undrafted. One early breakout player for me is University of Minnesota alumni Kamal Martin, who seems to be more NFL ready than some say. He only played eight games for the Gophers last year because of injury but he still earned All-Big Ten honorable mentions and he is an athletic linebacker who will be able to fill in behind new signing Christian Kirksey.
Minnesota Vikings: Grade: A
Best Pick: Justin Jefferson, WR
Worst Pick: KJ Osborn, WR
Sleeper: Troy Dye, LB
The Vikings made out with a haul of players and had perhaps the best draft out of every team this year. Somehow the LSU receiver fell to the 22nd overall pick but the Vikings got a steal even that early in the draft. However Minnesota also made out with a few more great picks such as Ezra Cleveland (58), Cameron Dantzler (89) and Jeff Gladney (31). One other player that may prove successful is Oregon linebacker Troy Dye, a four year starter and leading tackler for the Ducks each year. The Vikings were also weak at the linebacker position so Dye could prove to be a useful player right away. One player I am not too convinced of is wide receiver KJ Osborn, who may find it hard to find the field in his first year. With Jefferson, Thielen and Rudolph all needing catches as well as Dalvin Cook, so a late-round rookie receiver may not be much use right away. There are also other receivers such as Tajae Sharpe and Alexander Hollins will be getting time so this pick may end up as a waste in an otherwise high quality draft class.
About the Writer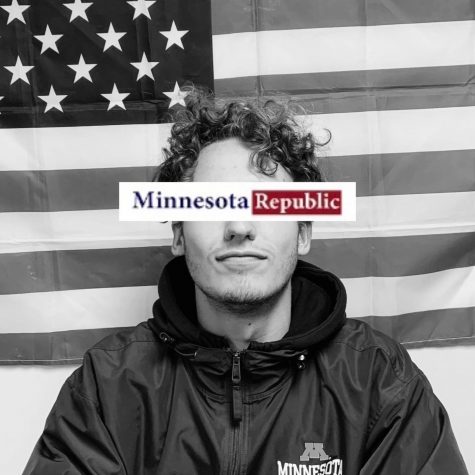 Ethan Olson,
Ethan Olson is a third-year student at University of Minnesota and is currently a Sports Editor.