2020 Film recap and upcoming releases
While every industry has felt the crunch this year, none has felt it in quite the way the film industry has. Cinemas across the world are shut, attendance is down at ones that are open, film production is halted, and a depressed economy means people have less money to spend on entertainment in general. Consequently, many studios have postponed releases of their larger films hoping that the market will recover next year. Most notably was Disney, who completely overturned their plans for Marvel for the next few years simply because it was not economical to stick to the plan this year. This results in a pretty lame line-up of releases to round out the end of the year, a year that was already chock full of poor films. So, I thought we'd do a brief recap on a couple of movies that came out this year that are worth your time, and a few upcoming ones that might be worth a watch.
Releasing in January, Guy Ritchie's latest film, The Gentlemen, stars Matthew McConaughey as an American marijuana drug lord in London attempting to sell his empire, triggering a whole host of schemes, violence, and blackmail. While it's got the typical Ritchie trademarks – dark comedy, fast-paced and witty dialogue, cockney slang, and plenty of violence – it doesn't have the creativity or originality of his early works. Unfortunately, this means The Gentlemen feels more like a "greatest hits of Guy Ritchie" than anything else. That's not to say it's a bad film because it certainly isn't, but it does mean you won't be blown away by anything here either. Still, in a year filled with as many low-quality releases as 2020, The Gentlemen is miles ahead of the competition.
At one point, Russell Crowe was one of the most popular actors in the industry, starring in massive films like Gladiator and 3:10 to Yuma. While still a household name and very popular, he hasn't been in anything particularly notable in a while. That certainly didn't change this year when he starred as the deranged antagonist of the thriller Unhinged. After she honks a little too aggressively at Crowe at an intersection, Rachel becomes the target of his rage, resulting in a trail of destruction and violence following her as she attempts to outwit and escape his clutches. It won't win any awards for originality or an incredible story, but it doesn't need to. Unhinged excels at one thing, and that is extreme violence and carnage that gets genuinely shocking at points. It earns its R-rating and features some of the grisliest stuff I've seen on screen in a while. Of course, I had a stupid grin on my face the whole time because of how ridiculous everything is. It was definitely one of the most enjoyable film experiences I had this year.
That leads us to what movies you can look forward to. The following release dates could be subject to change, so don't get too excited about any particular release.
Nothing of note comes out this November, but December promises to bring us a few big films, including Death on the Nile, the sequel to Kenneth Branagh's last Agatha Christie adaptation, Murder on the Orient Express. While the cast isn't quite as good as the previous film, it still looks to be an enjoyable time. Branagh knows how to make a movie that's distinguished both in the technical department and story-wise. Also releasing on December 18th, although seemingly exclusively on streaming, is the sequel to the 1988 comedy Coming to America, Coming 2 America. Let's hope the film is half as clever as that title.
In February of 2021 comes a horror film I have been excited about for a couple of years now, Antlers. While we still don't have too many details beyond a brief description and trailer, a plot about the residents of a small town encountering an ancient ancestral creature sounds compelling. March 5th is the current release date for the upcoming Ghostbusters: Afterlife which should get the franchise back on track after the dreadful Ghostbusters 2016. Also releasing that month is The Many Saints of Newark, a prequel to the fantastic HBO series, The Sopranos. We don't have a lot of big films coming out over the next few months, but what we do have should be enough to entice us back to the cinema and get the industry going again.
Leave a Comment
About the Writer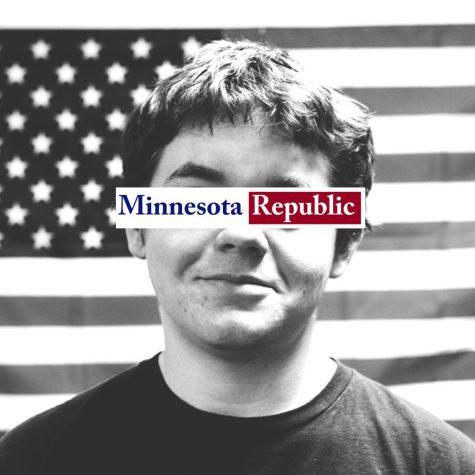 Thomas Farrell, Contributor
Thomas Farrell, Contributor, is a senior at University of Minnesota - Twin Cities, studying at the Carlson School of Management. Farrell enjoys to watch...