The Most Egregious of Violations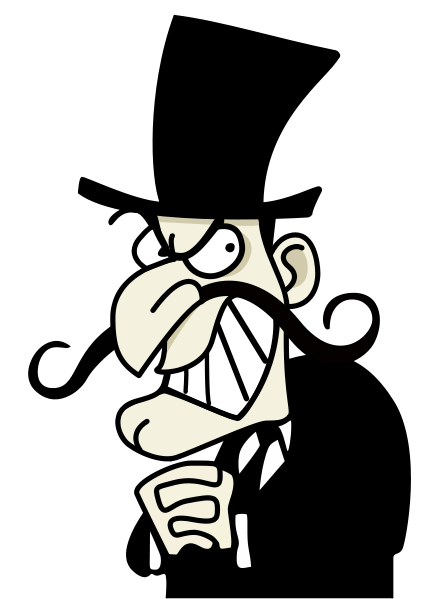 Many Democratic politicians have been coming under fire recently for bucking the restrictions they put in place to protect their constituents. Many have pointed to the actions of their Republican colleagues, who are acting similarly during this time of crisis. A friend of a Republican Senator's sister-in-law's cousin, who wished to stay anonymous had this to say, "Well, the Republicans never really told the public what to do, so they aren't going against their own standards in this case, are they?" 
This description seems to be fair, overall. South Dakota Governor, Kristi Noem, didn't hand out a list of rules to her state. She definitely didn't go so far as to nail her list of grievances with the behavior of the public to a church door in the bustling capital city of the state. Though to be fair, that method hasn't been proven to be all that effective in cities of under 15,000 residents. 
Gavin Newsom, the brave and fearless leader of California, however, is at the helm of the most populous (and least popular) state, and his capital is teeming with pilates and In-N-Out fans. Sadly, California has banned all history books from crossing state lines for fear of the ideas of old corrupting their hyper progressive image. Newsom is one of the politicians most under fire, as he was photographed swimming in a pool of pure, undiluted red wine with his closest personal friends several weeks ago. Newsom was not wearing a mask, nor were any of his friends. The Governor had specifically banned swimming in wine with friends until further notice just days prior, though there is an exception in place for Hollywood celebrities. 
Another offender was the mayor of Chicago, Illinois, Lori Lightfoot, who went on an international spa date with President-elect Joe Biden. The pair not only flew to a foreign country but shared sangrias. Sangrias can not be shared from six feet apart. This news of a stunning disregard for COVID-19 was exposed by concerned citizen 'Hamala Karris' who may have ties to the President-elect. Karris said "I'm just making sure the American people know what Joe is like. Just in case they want him to resign and hand control over to his Vice President. This is a pseudonym as Ms. Karris does not want to be further questioned about the event.
Nancy Pelosi, the Speaker of the House that somehow got the position despite the fact that no one actually seems to like her, was also among those spotted breaking their own rules. Whilst businesses across the country were shut down for safety concerns, Ms. Pelosi allegedly put together her own Ocean's Eleven style team to break into a California based salon. The salon wants it made clear that none of their staff were there at the time and that they can and will not take responsibility for Ms. Pelosi's terribly chunky highlights. It is thought that one of Ms. Pelosi's team members, Chuck Schumer, is responsible for the bad dye job.
Most egregious of all may be the actions of New York Governor Andrew Cuomo. Mr. Cuomo is best known for his actions at the beginning of the COVID-19 pandemic, which seemed to have been coming right out of the evil plot of a comic book supervillain. Several weeks ago, Cuomo declared to the citizens of Gotham City New York that Thanksgiving was, in fact, canceled. Just moments later Cuomo was caught on a 50 person Zoom call with his brother, his uncle's pet parakeet, his entire second-grade class from the 1960s, cutouts of the top 5 starting pitchers for the Yankees, and King Julien from the 2005 DreamWorks film Madagascar. The group was planning a massive Thanksgiving dinner to take place on a Metro railcar. Thankfully, this plan was stymied before Thanksgiving Day.
Despite the actions of these politicians, let it be known that similar behavior will not be tolerated if displayed by the general public. Remember, when it comes to top Democrats, the rules are "for thee, but not for me".