Mike Zimmer Needs to be Fired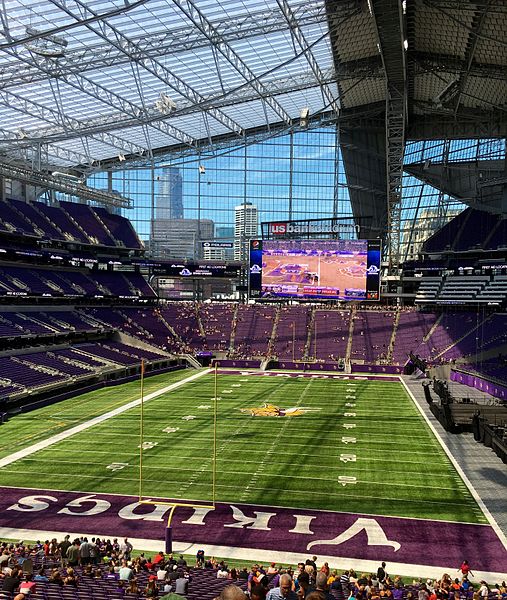 The Minnesota Vikings had yet another disappointing week this Sunday against the Baltimore Ravens after another big lead that was diminished by a poor offensive performance in the second half. Minnesota went into halftime with a seven-point lead on Sunday, which has been a familiar sight this year. Vikings rookie Kene Nwangwu ran back the second half's opening kickoff for a 98-yard touchdown, which made it feel like everything was finally going right for the Vikings. Right when Mike Zimmer's defense performed as they have in every second half this season. Fans watched Lamar Jackson take control of the second half on his elusive quarterback keepers to diminish Minnesota's hope of getting back to a .500 record. 
Jackson, former NFL MVP, lead his talented offense on a come from behind victory that consumed 500 yards on offense. Lamar ran the ball 21 times throughout the game for 120 yards to lead the Ravens in rushing. Also, he beat Minnesota's secondary, throwing the ball for 266 yards and three touchdown passes despite throwing two interceptions. Minnesota led the turnover battle with two interceptions, while Kirk Cousins' offense did not turn over the ball once. 
Minnesota's offense saw Dalvin Cook rush for nearly six and a half yards per carrying for 110 yards and still could not convert effectively enough to win on the passing game. Cousins threw for 187 yards and two touchdowns, and one was on the Vikings' opening drive to Justin Jefferson for 50 yards, which resulted in a quiet day for the young starter out of LSU. Vikings' Offensive Coordinator Klint Kubiak, mentored by his father, Gary, put up yet another disappointing second half on the play calling. The play-calling looked like the Vikings were trying not to lose instead of playing to win as a fan. The Vikings' offense failed to convert first downs to keep the ball in their hands, which resulted in the former MVP taking control of the game. 
After being up 14 points in the second half, The Vikings found themselves down a touchdown with a few minutes remaining. Cousins was capable of tying up the game on an Adam Thielen touchdown. The Ravens started with the ball in the overtime period to win with a touchdown. Vikings linebacker Anthony Barr came up with a huge interception to give the Vikings the ball at their 38-yard line, only needing to kick a field goal to win. The Vikings saw their offense commit penalties resulting in a disappointing overtime drive. The Ravens got the ball back, and marched down the field 72 yards on ten plays to set up a short field goal for Justin Tucker to win the game. 
The Vikings' head coach Mike Zimmer had another similar press conference as many other disappointing losses this season after the game. Zimmer said, "We played hard but didn't do enough to win."  This is another tough loss the Vikings faced this year, and now fans need a change. As the league's coaching staff gets younger and younger, the Vikings' head coach is only getting older. The once Super Bowl-winning defensive scheme under Zimmer is no longer working, and the players on both sides of the ball need a new structure. 
After Minnesota's appearance in the NFC Championship, Zimmer's team has not come close to reaching the Super Bowl, even with a very talented and experienced roster. Minnesota has made the playoffs only once, which is disappointing with the roster they had put together. The Vikings need a change of scenery on the field, and right now, a three and five record gives general manager Rick Spielman the perfect opportunity to make that change. 
One possible replacement for Zimmer could be the Buccaneers Offensive Coordinator Byron Leftwich. Leftwich has been able to produce a Super Bowl-winning offense and learn from the best quarterback ever, Tom Brady. At 41, Leftwich would formulate a plan with many offensive weapons to create an exciting offense. In Tampa Bay, Leftwich has made an offense to protect his 44-year-old quarterback, who is not very mobile, similar to Kirk Cousins. Minnesota would not be able to visit Leftwich as a coaching option until after the season. However, they could still fire Mike Zimmer and experiment with their team to help prepare themselves for the following season.