Gophers Hot Start Threatened by Chris Autman-Bell Injury
Saturday marked the third game for the 2022-'23 season of Gopher Football, and the Gophers came out with the 49-7 victory to maintain the undefeated, 3-0 record. Their opponent, University of Colorado Boulder, was the third non-conference team they have played this season. During the game, the Gophers continued to add to their skewed stats, bringing their total season points for up to 149 and their points against to only 17. 
All of these look like good signs, however, during the game, a wave of shock went over  Gopher fans. With a little less than a minute remaining in the first half, Gopher wide receiver Chris Autman-Bell suffered an injury. He laid on the field, and then was helped into the medical tent. 
In the past two and a half games, he had 11 catches, 214 yards, and one touchdown. Last season, he had 36 catches, 506 yards, and 6 touchdowns. 
Autman-Bell was the Gopher's No. 1 target, and the news on his injury was unclear until Coach PJ Fleck gave his weekly press conference on the following monday. Fleck announced that the wide receiver was out for the rest of the season. He also announced that he was looking into Autman-Bell's qualification to medically redshirt, meaning, if he decided to, it's possible that he could come back and play as a 7th year next year.
Last year, the Gophers suffered a similar injury, losing top offensive performer Mo Ibrahim. The RB1 tore his Achilles tendon in the first game of the season against Ohio State, and was out for the rest of the season. Ibrahim ran for 202 yards on Saturday, and had three of Minnesota's touchdowns. 
"He's a huge member of the football team, and will continue to be a huge member of the football team. His leadership is second to none, and we're going to need that from him as we keep going through Big Ten play. It's unfortunate, your heart breaks for him because he's worked incredibly hard," -PJ Fleck, Monday's Press Conference
"
Losing Autman-Bell was a big hit to our team, but I believe that our offense is deep and will work hard to fill the shoes of our top wide receiver in his absence
— Tony Rossini, U of M Student
The injury puts a big question mark over the top of the future of the Gopher season, however the players and coaches seem to have similar ideas as to how the remainder of the season will play out. Fellow wide receiver Clay Geary quoted "Losing Chris, he's the heartbeat of our offense… it puts a bigger responsibility on the receiver group and I know that we are ready for the opportunity that we have." Quarterback Tanner Morgan also added some input, saying "You don't replace a guy like #7, but you got to continue to step up in leadership roles… you don't replace Chris in terms of on-field leadership he brings."
Chris Autman-Bell also had his own words to say, and he took to instagram to voice his thoughts. He posted 5 images all together in one post. The first 4 are him playing the game, getting hurt, and being walked off. The 5th post, however, was a screenshot of a tweet from Mo Ibrahim right after he tore his achilles last year. It reads "What if everything you are going through is preparing you for what you've asked for?" Autman-Bell captioned this post with "Delayed, not denied."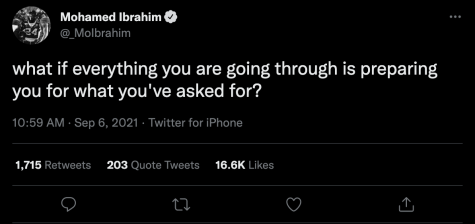 Nobody really knows how much of an impact this injury will have on the Gophers, and only time will tell. This Saturday, the Gophers play at Michigan State, and the game is not only the first game without Autman-Bell, but it is also the first away game. It should be a good test for the Gophers to see how well the other receivers can adapt to taking over Autman-Bell's place.