Coffman's Not Much of a Student Center – It's Time to Fix It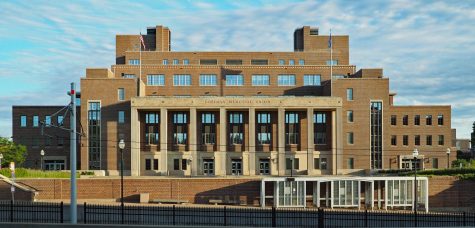 The last time Coffman Memorial Union was renovated, you could get a gallon of gas for $1.22, walk to your airport gate without a boarding pass or ID minutes before takeoff, Tom Brady was preparing for the NFL draft, and Lebron James wasn't old enough to drive. It can feel like a time capsule walking into Coffman, especially for the 50% of students who were born after Coffman's most recent renovation. With the rate of technological advancement having been the fastest over the last two decades than any decade before them, Coffman's age is becoming increasingly obvious and the need for change and renovation is becoming increasingly crucial for the University to maintain its level of regard as a top-tier institution and to continue to attract academically gifted students.
For many, the cracks in Coffman's complexion might not be so glaringly obvious, but after spending any sort of time at many of the other student unions of Power-5 schools, it's clear Coffman falls a tier (or two) below most. Taking a look at every Big Ten school, Coffman is the only student union that hasn't been renovated within the last 20 years and whose school also doesn't currently plan on renovating it. Most have renovated their union within the last 5 years or at least have large-scale renovation efforts currently in the works. 
While we call ours a student "union," many schools call theirs a student "center," because they are exactly that – the center of much of the student life on campus. Personally, I've stepped foot in Coffman a single-digit number of times in the three years since my time as a freshman. There just isn't much of a reason to go there. To better understand the impact a quality, newly-renovated student center can have on the life of its students I talked with a couple of friends that go to NC State University and the University of Tennessee, both of which have recently completed major renovations of their student centers.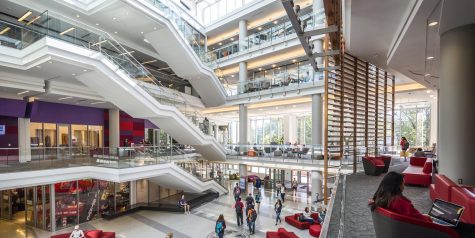 "
I go there about 3 times a week, but as a freshman it was more like everyday. It has just about everything you could ask for – food, good study spots, and easy access to all the main university offices.
— Current NC State Senior, Cade T.
NC State's Talley Student Union underwent a series of renovations beginning in 2011 at a total cost of $120 million. It's now home to five times more meeting space than before with a variety of options including large, open study spaces and cozy, hidden study spaces for small groups, equipped with the latest technology. These spaces, along with a wide variety of dining options, an abundance of natural light, and Talley's housing of many of the University's most pivotal offices – Fraternity and Sorority Life, Student Activities, and Admissions – bring most students to the Union multiple times per week.
"
I go at least twice a week for either the food or to meet with a group at a study spot. It's one of the nicest buildings on campus so it's a pretty popular place for everyone.
— University of Tennessee Senior, Jeff F.
At the University of Tennessee, the Student Union underwent a major overhaul that finished in 2019 at a cost of $187 million. With close to 400,000 square feet of space, it now contains most major university offices, the campus' largest bookstore, plenty of popular restaurants included in students' meal plans, and enough study areas and spaces equipped with the latest technology to support almost every student during finals weeks.
You'd be hard-pressed to find a student at the University of Minnesota that speaks that highly of Coffman. 
While it's clear Coffman is due for some sort of renovation, it's a whole different thing trying to determine what that renovation could and should entail and how we could foreseeably get there. With the 8th highest endowment of all public universities, the money for a Coffman renovation or addition is somewhere, it's just a matter of finding it and allocating it towards the most impactful project possible.
There is currently about $401 million worth of construction and renovation projects underway at the University of Minnesota and a number of additional projects are planned without a listed budget or quote.
That said, it's hard to believe many of these projects will have nearly the same impact on student life that a major Coffman renovation would. If the University of Minnesota wants to continue to be a center for academic excellence in the Midwest, it will have to provide its students with a student center that supports this.