3 Simple Easy College Friendly Recipes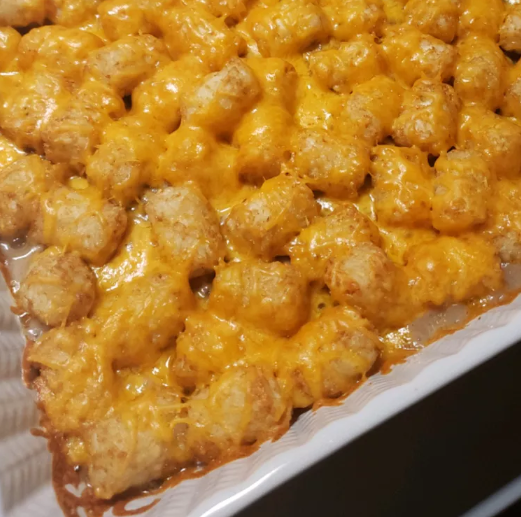 Tired of the same old meals in your limited college kitchen? Below are 3 simple and easy college friendly recipes that include ingredients you're sure to have. From a whole new recipe, to spicing up a classic, to making your favorite fast foods in the comfort of your home, this little glimpse into the countless amount of recipes is sure to hit the spot!
1. Tater Tot Casserole
This quick and easy casserole is sure to fill you up! It can be made with any meat, so whatever you find on sale this week can be easily substituted. (Add some vegetables and your choice of spice for a complete meal!)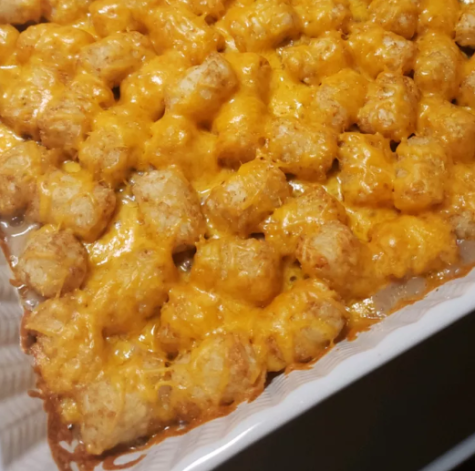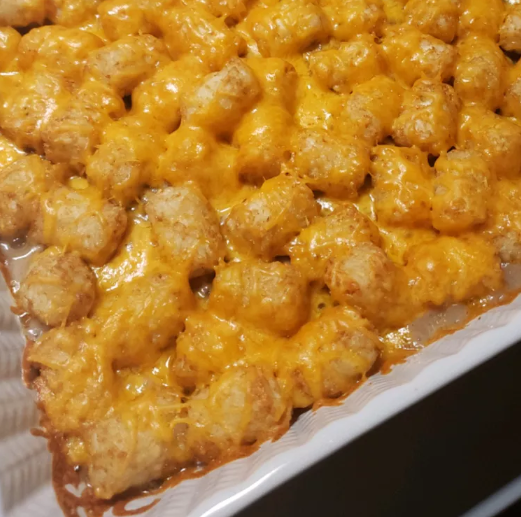 Prep Time: 5 minutes
Cook Time: 40 minutes
Servings: 4
Ingredients
1 pound of ground beef
1 can (10.5 ounce) condensed cream of mushroom soup (or alternative soup choice)
Salt and pepper
1 (16 ounce) bag of frozen tater tots
2 cups of shredded cheese
Directions
Step 1: 
     Preheat oven to 350 degrees F
Step 2:
     Cook ground beef in skillet or pan over medium-high heat until browned and crumbly (7-10 minutes)
Step 3:
     Once meat is cooked, stir in condensed soup and season with salt and pepper
Step 4:
     Transfer beef mixture to a 9×13-inch baking dish, making sure it covers the surface evenly; layer the tater tots on top and sprinkle with cheddar cheese
Step 5:
     Bake in the preheated oven tater tots are golden brown and hot (30-45 minutes)
Nutritional Facts
345 calories    24 grams of fat    17 grams of carbs    19 grams of protein
Storage
Can store in airtight container for up to 5 days; reheat in the oven or microwave 
2. Grilled Peanut Butter and Jelly Sandwich
Don't hate 'til you try it! It's your traditional PB&J with a twist. You can control the measurement of the ingredients and substitute wherever you'd like. Some suggestions are crunchy vs smooth peanut butter and then the use of different types of bread and jelly. 
Prep Time: 5 minutes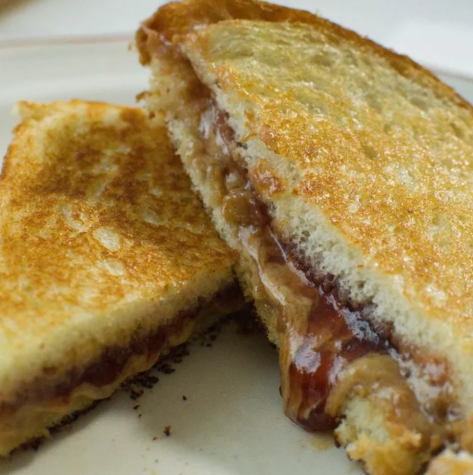 Cook Time: 10 minutes
Servings: 1
Ingredients
2 teaspoons butter
2 slices of bread
2 teaspoons of jelly
1 teaspoon of peanut butter
Directions
Step 1:
     Gather ingredients
Step 2:
     Heat a pan, griddle, or skillet to 350 degrees F
Step 3:
     Spread butter onto one side of each slice of bread. Then spread jelly onto the unbuttered side of one piece and peanut butter on the  other slice
Sep 4:
     Put the two pieces together, matching up the peanut butter and jelly sides of the bread slices
Step 5:
     Place sandwich onto hot surface until golden brown and flip to other side (about 4 minutes per side)
Nutritional Facts
273 calories     13 grams of fat     36 grams of carbs     5 grams of protein
3. Homemade Chicken Nuggets
The combination of the healthier alternative to going out and your choice of dipping sauce equals a tasty meal or appetizer!  Why take the trip to a fast food joint when you can make baked chicken nuggets in the comfort of your home?
Prep Time: 20 minutes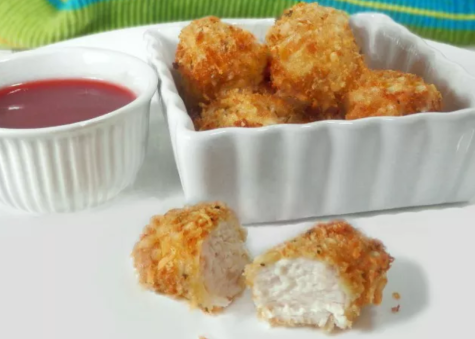 Cook Time: 20 minutes
Servings: 6
Ingredients
3 skinless, boneless chicken breasts
1 cup Italian seasoned bread crumbs (or plain breadcrumbs and add seasoning yourself)
½ cup grated Parmesan cheese
1 tablespoon dried basil
1 teaspoon dried thyme
1 teaspoon salt
½ cup melted butter
Directions
Step 1:
     Preheat the oven to 350 degrees F
Step 2: 
     Pat dry chicken and cut into 1 ½ – inch pieces
Step 3:
     In a medium bowl, mix bread crumbs, Parmesan, basil, thyme, and salt. In a separate small bowl, put and heat butter. Take a cooking sheet and spray, or lightly cover in baking oil, set aside
Step 4:
     Take a chicken piece and dip it in the butter, coating all sides. Then, place into the bread crumb mixture, covering completely. Repeat with the rest of the chicken nuggets, lining them onto the cooking sheet
Step 5: 
     Bake the nuggets in the preheated oven until browned and cooked through (20 minutes)
Nutritional Facts
308 calories     19 grams of fat     15 grams of carbs     19 grams of protein
These and other recipes can be found using the following link: https://www.allrecipes.com/gallery/cheap-and-easy-meals-for-college-students/