Spring Break's Over, School's Back On: Best Places to Study University of Minnesota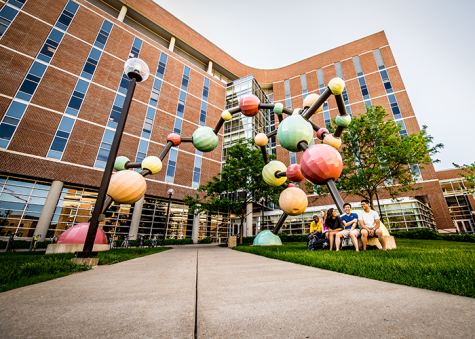 I hate to be the bearer of bad news, but the University of Minnesota's 2023 Spring Break has come to a close. If you're anything like me, you need to get out of the house to focus, and with roughly half a semester left, your grades still matter. After three years on the Twin Cities campus, I've tried out just about every nook and cranny here and within a reasonable radius, so here are my personal favorites.
Five Watt Coffee
For all of my Como kings and queens who moved just off campus for cheaper rent and free parking, add this study destination to your list of places to check out! Located right off Hennepin Avenue, Five Watt Coffee is the environment college students crave for study purposes. Not only are there great prices, a free lot spaces to park in, and reliable Wi-Fi, but Five Watt Coffee has had incredible staff every time I've visited. I started going here solely because it was the only coffee spot around here open past 6:00 P.M., and with Grey's closing in Dinkytown this past year, I needed a new place. Whenever I go in the evenings before closing, there's plenty of room and the employees make sure to give out any leftover pastries to customers before throwing them in the trash.
Jackson Hall/Molecular and Cellular Biology/Nils Hasselmo Hall
While this is technically considered multiple study spots, the University of Minnesota tunnel system connects all three of these buildings making it easy to move around if needed. As a student in the medical school, I was already forced to take classes in this area anyways, but if I had extra time in the middle of the day, I found this to be a productive place for me to get things done. If you need a super quiet environment, Jackson Hall is nearly a ghost town, and the 6th floor is a hidden gem when exams start to destroy all silent study spots. As far as the Molecular and Cellular Biology building and Nils Hasselmo Hall go, I just feel very academically motivated around all the medical students in the buildings. These two places also get great lighting and make it easy to read during the day.
Walter Library
Walter Library is a classic student study spot on campus, and it never fails me if I need to stay out until midnight to cram for a class. Walter Library's got two different vibes for studying too: The Toaster and the upstairs. Although the campus libraries can get a little crowded, they're perfect if you go at the right times.
Civil Engineering Building
If you're not a civil engineer, you've probably never stepped foot in this building; however, it has seven stories underground that make it easy to cut out any distractions and focus. Because this building is underground, it eliminates a lot of the distractions you typically get. I will say this is a great place if you need to be cut off completely to study and still have good Wi-Fi.
RecWell
I used to think people were crazy for doing their homework at the RecWell, but it isn't really that bad of an option and there's almost always room to study here. It can probably be a little noisier here than some other places, but for the most part I feel like there aren't any distractions in the study areas and most people are there to go and get a workout over with, so you're not necessarily bugged with listening to all the obnoxious side conversations from people around you like you are with other places.