Unity Shabbat held in response to Ilhan Omar rally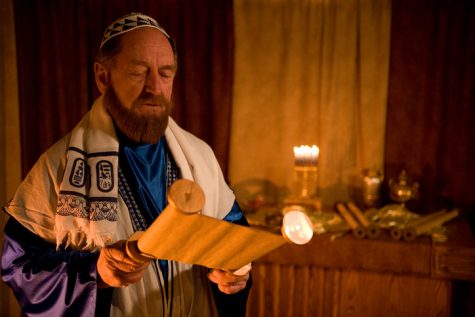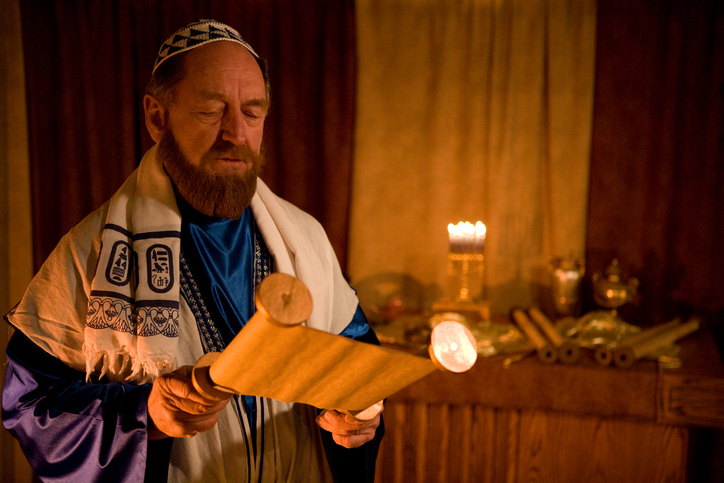 On Friday, Nov. 1, the Unity Shabbat was held at the McNamara Alumni Center on the University of Minnesota campus. The event was coordinated in response to news that Ilhan Omar, U.S. Representative for Minnesota's 5th congressional district, and Bernie Sanders would be hosting a rally on the U of M campus. The rally was initially slated to be held at Northrop Auditorium, but it was switched to the higher-capacity Williams Arena due to a surge in anticipated attendance.
Omar has come under fire in the past for making remarks that many deemed anti-Semitic. In February 2019, she posted a tweet implying that money was fueling American politicians' support for Israel, which the Jewish Democratic Council of America and a number of Democratic politicians condemned. The congresswoman also supports the BDS (Boycott, Divestment and Sanctions) movement, which resulted in her being banned from entering Israel as of August 2019.
Omar's presence on campus, in addition to the Students for Justice in Palestine national conference being held in Minneapolis the first weekend of November, stirred unrest in the Jewish and pro-Israel communities at the U of M. The Minnesota Hillel and Chabad U of M, the two primary Jewish organizations on campus, came together to host a dinner event in the spirit of unity against anti-Semitism. Several campus groups supported and donated to the event, including a number of fraternities and sororities, and the event was open to attendees of all faith backgrounds.
The name "Unity Shabbat" references the tradition of Shabbat that comes from Jewish religious law. Every Friday evening, Jewish students at the U of M eat an evening meal together – at Hillel or Chabad – in observance of Shabbat. It is considered a day of rest and spiritual reflection, analogous to the Christian tradition of "keeping holy the Sabbath day."
The evening unfolded much as a traditional Shabbat would. The event began with a vocal performance, followed by the recitation of a Jewish blessing. Loaves of challah, a special braided bread in Jewish cuisine, were passed around at each table before the kosher meal began.
Event organizer Shay Gilbert Burke gave a kick-off speech, followed by speeches from two rabbis and the presidents of Minnesota Hillel and Chabad U of M. The speakers all shared a similar message of coming together, regardless of religious background, and uniting against anti-Semitism and hateful rhetoric. Maintaining a sense of community and connectedness is important on any college campus, but it is especially important when a group feels that their voice is being drowned out.
"
Shabbat was a beautiful way to bring Gophers of all backgrounds and faith traditions together in respect and unity at a time when a highly divisive and dangerous group is afoot on campus"
— Emma Wagner, Students Supporting Israel Interfaith Coordinator
Students Supporting Israel interfaith coordinator Emma Wagner described the event as "A beautiful way to bring Gophers of all backgrounds and faith traditions together in respect and unity at a time when a highly divisive and dangerous group is afoot on campus," referencing Students for Justice in Palestine (SJP).
SJP was first established at the University of California, Berkeley in 1993. In 2001, the group organized a conference to coordinate nationwide corporate divestment from Israel efforts, and the organization has continued to campaign for a boycott against organizations that deal with Israel.
Over the years, the organization has made headlines at various college campuses. In September 2014, members of SJP at Loyola University Chicago reportedly harassed students who were manning a Hillel table. The students were tabling to promote Birthright Israel, a program that sponsors Jews to visit Israel. The SJP members reportedly verbally abused the Hillel students and then formed a wall around the table so that no one could access it.
In May 2015, an SJP campaign at Bowdoin College to boycott Israel ended with only 20 percent of students voting in favor of a boycott. Meanwhile, 59 percent of students voted against the boycott.
Regardless of the source, anti-Semitism continues to rear its ugly head across the globe. Events like the Unity Shabbat are a great way to peacefully demonstrate that the Jewish and pro-Israel communities will not be easily silenced. University of Minnesota students have always been united in their support of Gopher football, but Unity Shabbat was an important opportunity for students to unite for a greater cause on a deeper level.
Leave a Comment
About the Contributor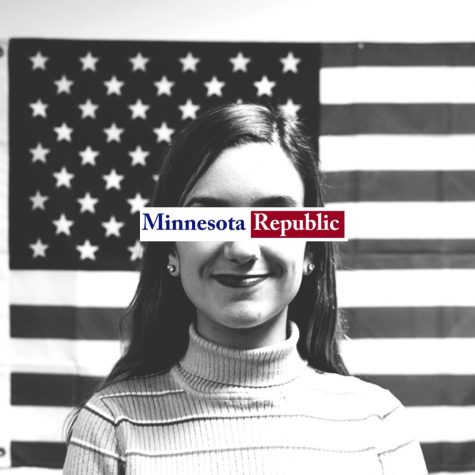 Marissa Huberty, News Editor
Marissa Huberty, News Editor and a member of our senior team, is a junior at The University of Minnesota - Twin Cities, studying economics. Huberty is...