News brief: American Conservative Union's CPAC update
From Feb. 28th to Feb 29th., our officer board and senior editors will be attending the 2020 Conservative Political Action Conference (CPAC) in National Harbor, MD. If you are unfamiliar with CPAC, it launched in 1974 and is the largest conservative conference hosted by the American Conservative Union. Some have not missed a single year of CPAC, but as many as 60% of attendees are first-timers. Last year, CPAC had a record attendance of 19,000, attendance boosted by the presence of one notable speaker: President Donald Trump.
CPAC's website states, "Over 60,000 people have attended our CPAC programs and boot camps in the last three years, over 75,000 articles were published about our work, 28 million people viewed the last two CPACs live on Twitter, 8 million more viewed our programming on YouTube and Facebook, and countless millions more watched CPAC on television. The CPAC conversation generated over a half-trillion Twitter impressions over the course of our two most recent CPAC conferences."
This year, CPAC has announced its planned speakers for the 2020 conference by the day –  some of these speakers include Brandon Straka, Lawrence Jones, Diamond and Silk, Candace Owens, Matthew Whitaker, Kayleigh McEnany, and Rep. Devin Nunes.
Last weekend, CPAC abruptly uninvited Mitt Romney after his impeachment witness vote against President Donald Trump. Deeming himself an "extreme conservative," Romney has openly criticized President Trump on many occasions angered his more establishment-minded constituents.
"The 'extreme conservative' and Junior Senator from the great state of Utah, @SenatorRomney is formally NOT invited to CPAC 2020," tweeted CPAC's President, Matt Schlapp.
Other than the drama surrounding Romney, CPAC still has yet to announce all its speakers. President Donald Trump is expected to be in attendance – however, CPAC has not commented on this.
Leave a Comment
About the Writer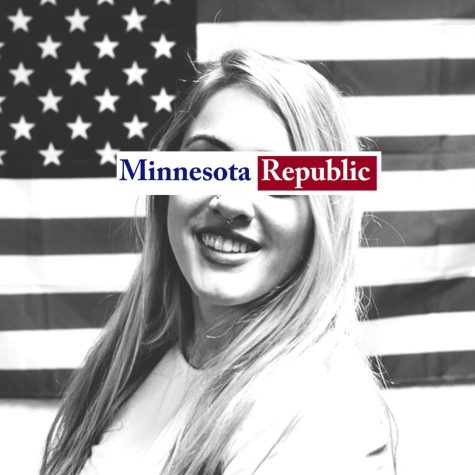 Tiana Meador, Editor in Chief
Tiana Meador, Editor in Chief, is a member of our officer board and a senior studying Journalism-Strategic Communications at The University of Minnesota....