2020 NFL free agency breaks all expectations
In a time where sports interest has been majorly down, the NFL free agency period has gone under-the-radar even though some massive deals have gone down, trades included. Teams seem to be incredibly invested in their rosters this year so we could see a competitive NFL season, once sports resume normally. Here are some of the most influential moves of the 2020 NFL free agency period (in my opinion of course) at the time of writing:
Tom Brady, free agent (Tampa Bay Buccaneers): The biggest story of this free agency window has to be the move that future hall of fame quarterback Tom Brady made to Tampa Bay. After 20 seasons with the Patriots, Brady finally made the move away from New England, with a two-year, $50 million fully guaranteed contract. Also included in the contract is a no-trade clause and a no-tag clause so Tampa Bay is intent on banking on Brady's final years to win themselves a Super Bowl. Tom Brady is, of course, in the conversation for the greatest player in NFL history so the addition of Brady is a statement of intent for any team. However it is up in the air how good Brady can still be at 42 years of age. Brady will have plenty of weapons on offense with Mike Evans and Chris Godwin as wide receivers, watch out for this lethal combination. Grade: B
"
Tom Brady is, of course, in the conversation for the greatest player in NFL history so the addition of Brady is a statement of intent for any team."
DeAndre Hopkins, trade (Arizona Cardinals): One of the most surprising moves of this free agency was the Cardinals trade to tear Hopkins away from the Houston Texans, or was it more of a gift? Hopkins was traded along with a fourth-round pick and in return the Texans received running back David Johnson, a 2020 second-round pick and a 2021 fourth-round pick. There was not much exchanged in terms of picks, although the Texans do get a solid second-rounder for this upcoming draft. The piece that the Texans get in return is David Johnson, a 28-year-old running back who's best year came back in 2016 when he recorded 2,118 total yards and 20 total touchdowns. In the last three years, which were marred by injuries, Johnson as only garnered 2,191 total yards and 16 total touchdowns combined. So it is tough to say what David Johnson will do in his first year on the Texans but he can't be as valuable as DeAndre Hopkins who has recorded 4,115 receiving yards and 31 receiving touchdowns in the last three seasons. Grade: (Cardinals) A (Texans) D
Teddy Bridgewater/Cam Newton, free agents (Carolina Panthers): Another surprising shift of power was in Carolina as former MVP Cam Newton was released following the three-year, $63 million deal for former Viking Teddy Bridgewater. This move put a big money quarter back on the market and brings a new era to the Panthers. This move has been a widely questioned one to say the least, especially after many teams in need of quarter backs already have solutions. The only two teams that don't have solid solutions at the moment are the Washington Redskins and the LA Chargers. At best, Washington has Dwayne Haskins who has not proved to be very affective in the NFL. They could use a credible quarter back if Haskins continues this form. As for LA, they have the opportunity to draft Justin Herbert who has loads of potential but could struggle early in his career. So the Chargers could use a veteran quarter back so Herbert could sit back for a couple years. Cam Newton could help either of these teams as long as financials don't get in the way. Now, Bridgewater comes to a struggling Panthers team who has lost the likes of Greg Olsen, Trai Turner, Luke Kuechly, James Bradberry, Bruce Irvin, Mario Addison, and Eric Reid just this offseason. They have added Robby Anderson, Pharoh Cooper and Seth Roberts at the wide receiver position and they already have DJ Moore and Curtis Samuel alongside Christian McCaffrey at running back. The offense has some upside but the defense may have too many loses to overcome. Grade: C+
About the Writer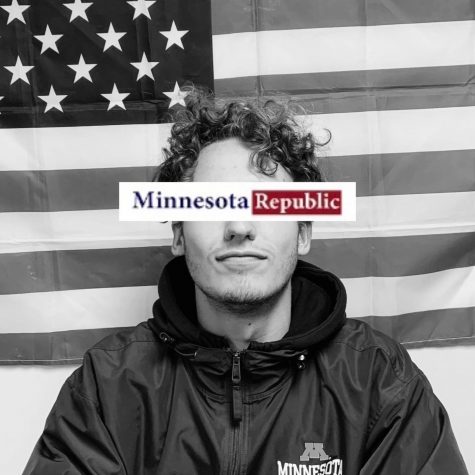 Ethan Olson, Editor-In-Chief
Ethan Olson is a fourth-year student at University of Minnesota and is currently the Editor-in-Chief.