Students face further changes as pandemic fears spike
Unfortunately for the students at the University of Minnesota, there has been some changes made to the University's Maroon and Gold Sunrise plan. Doug Douglason, a future member of the Board of Directors explains.
"
"We have received word that the pandemic's effect on the University of Wisconsin has hit the Badger population hard. Not only are half of the students dead, but seventeen of their buildings have been burned to the ground."
— Doug Douglason
The email went on to explain how dire the situation really is. As outlined in the University's Budgeted Revenues FY20 report, tuition accounts for nearly a quarter of the University of Minnesota's annual budget of $4.2 billion. "A quarter of $4.2 billion is about $1 billion, so if half of the students died, we would be half of $1 billion short. That's what we in the field call a 'budget deficit'," clarifies Emma Noetal, a freshman minoring in accounting.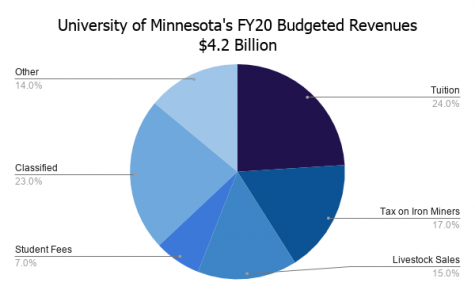 Quite obviously, this would be a financial disaster for the university. This is where the update to the Sunrise Plan may just save the University of Minnesota. Under the original plan, Step One included the limiting of activities. Among the new rules, students living on campus are prohibited from visiting local businesses, participating in any activities, visiting the student union, leaving their rooms for anything else that is not deemed essential, and staying out after 9:00 p.m. While the latter may seem strange, recent studies have shown that the SARS CoV-2 virus is, in fact, primarily nocturnal.
Two more steps in the plan have recently been announced: Steps Negative One and Two. In keeping with the sunrise theme, these steps would be prior to the sun meeting the horizon. "Step Negative One is really in that window of time right before the sun rises, when students that pulled all-nighters start to really feel the effects of their actions," says Douglason. So what changes should students expect?
The Gophers Protecting Gophers mask policy will now extend to individual student rooms, bathrooms, and dining halls. This means that students will have to sleep in their masks. Protective face coverings are also to be worn while showering. Dryers will be installed in all student bathrooms at face level, making it easier for students to quickly dry their masks and avoid having wet cloth covering their mouth and nose. In the dining halls, an innovative new method is being used. Traditional dishware has been removed from the dining halls and replaced with large straws designed to easily slip under any mask without uncovering the face or mouth. Students will get their meal as usual, but instead of eating it, their food will be dumped in an industrial blender and broken down into a liquid form that can easily be consumed using the innovative straw technology. "Students will still be able to eat, it will just look a little different. It seems strange now, but this just may be the new normal," explains Douglason.
In the event that a student tests positive for the SARS CoV-2 virus, the University will move down to Step Negative Two. This is analogous to the middle of the night, along the sun rise theme. The doors to all student rooms will be replaced with solid steel doors with a food slot installed for liquid meal delivery. The doors will then be welded closed, locking students inside indefinitely. 100 new operators have been hired to keep up with the increased call volume to the UMN crisis line, as it has been shown in multiple studies that complete isolation may lead to severe mental health problems. While this may seem extreme, with over 50,000 students, at least one is bound to get very sick, and that is completely unacceptable.
When asked about students living off campus, Douglason had this to say, "Students living off campus are not to come anywhere near campus. In fact, if you can see it, you're too close."
In these turbulent times, only thing is certain: there will definitely be a few inconveniences that University of Minnesota students will have to deal with.