Artists to watch in 2021-top 10
2020 has been a year rich with music, with many anticipated albums delivered to hip hop fans.  This saturation of content coupled with the coronavirus lockdown has stimulated the appetite of hip hop heads and caused rapid consumption, resulting in songs being quickly replaced in fans' playlists with new ones. To help hip hop fans old and new alike keep their eye on the ball in 2021, I have compiled the following list of artists to watch in the coming year:
1- Bobby Shmurda
Arrested on June 3rd, 2014, Bobby Shmurda, real name Ackquille Jean Pollard, is expected to be released from Clinton Correctional in upstate New York on December 11th, 2020. The beloved "Hot N*gga" rapper has received praise from the likes of Young Thug and Drake during his long prison stint. Although Shmurda is not as lyrical and, in my personal opinion, talented, as some of the other artists on this list, the hype surrounding his release is insane. It is inevitable that Bobby's first project released after his time in jail will do major numbers as well as include features from popular and established artists.
2- The Kid LAROI
 The Kid Laroi, stylized "The Kid LAROI," is only 16-years-old but has achieved great success thus far in the hip hop industry.  The Kid LAROI was catapulted to fame by his relationship with the late Juice WRLD who mentored Charlton Howard, A.K.A The Kid LAROI while he was on tour in Australia. His song "Addison Rae" named for the popular Tik Tok personality has been viewed more than 5 million times alone on YouTube. The Kid LAROI is young and connected and this is what makes him an artist to watch in the coming years.  He has forged strong relationships with Lil Tjay, Cole Bennett, and Juice WRLD's camp, giving him a strong standing in the future of the hip hop scene.  LAROI also has a serious leg up on the competition as he already has the following of a seasoned hip hop vet with 7 million monthly listeners on Spotify, but plenty of time left in his career to refine and perfect his craft.
3- NoCap
NoCap, real name Kobe Vidal Crawford, is definitely someone to watch in 2021. His fourth mixtape "The Hood Dictionary" is a personal favorite of mine, and features some heavyweight features with the likes of Quando Rondo and Lil Durk. The project is reminiscent of a 90's era album, albeit with higher production value and more autotune. "The Hood Dictionary" for lack of a better word, "reads" like Tupac's "Me Against the World" as it is another tale of a man's first days outside of the penitentiary experiencing freedom. Just like Pac, NoCap released "The Hood Bible" immediately after being released from prison, following charges of reckless endangerment and shooting into an occupied dwelling filed in 2019. As long as NoCap stays clear of the law, 2021 could be his year as his most recent single "Count A Million" featuring Lil Uzi Vert has over four million streams on Spotify alone.
4-42 dugg
42 dugg, real name Dion Marquise Hayes, is signed to the Quality Control record label, and a key member of Lil Baby's entourage, which should really tell you all you need to know about dugg. 42 dugg and Baby had one hell of a year with the latter receiving accolades from the industry and his peers, as well as the achievement of having the first and only album to go 2x platinum in 2020 thus far. His album "My Turn" which featured dugg was a massive hit, and the duo's collaboration "We Paid" is currently Lil Baby's most-streamed song on Spotify with over 94 million streams respectively. 2020 was Lil Baby's turn and if dugg plays his cards right 2021 could be his.
5-24KGoldn
24KGoldn, real name Golden Landis Von Jones, is a name to watch in 2021 if you haven't already tapped in. 24KGoldn was one of a chosen dozen to grace the XXL Freshman cover, a big achievement in the hip hop industry. Goldn's debut album "DROPPED OUTTA COLLEGE" features two of his most popular singles, "City of Angels" and "Valentino" both of which bolster over 150 million listens on Spotify alone. In addition to having real streaming numbers, 24KGoldn was also one of a select group of rappers to appear on the Internet Money project that was released over the summer.  The project,"B4 The Storm" features 24KGoldn on two tracks, one including the legendary Wiz Khalifa.
6-TyFontaine
When it comes to discussing the future of Internet Money, or their brand of hip hop in general this conversation would be pointless without bringing up TyFontaine. Appearing four times on the album and executively produced exclusively by Nick Mira, the most well-known producer in the Internet Money collective, TyFontaine, real name Julius Terrell, is a name to watch in the coming year. Prior to the release of "B4 the Storm" Ty's discography was, and still remains to be sparse. With only two albums and an EP to his name, TyFontaine remains an underground character in the rap scene, but undoubtedly a force to be reckoned with.  His early EP "Virtual World" was an utter masterpiece of production that kept me coming back again and again. If you haven't heard of TyFontaine that is about to change.
7-Iann Dior
Iann Dior, born Michael Ian Olmo, is a 21-year-old rapper from Puerto Rico. A serious contender for the XXL 2020 Freshman list Iann Dior had a big year with his second studio length album "I'm Gone" which peaked at number 21 on the Billboard charts, with the single "Prospect" featuring Lil Baby earning over 60 million streams on Spotify alone. Same as TyFontaine, 24KGoldn, and The Kid LAROI, Iann Dior was featured prominently on the Internet Money Project.  "B4 The Storm" is a real who's who of 2020-2021 hip hop, as some of the newest talents in the game including Iann Dior were discovered by Taz Taylor and Nick Mira of Internet Money. The recent collaboration between Dior and 24KGoldn "Mood" is a testament to the duos rising stardom as the track already boasts over 160 million streams on Spotify alone and peaked at number two on the Billboard Hot 100 chart.
8-NLE Choppa
This entry should come as no surprise to anyone who has paid any attention to hip hop in 2020. The top Shotta, real name Bryson Lashun Potts, was prominently featured on the XXL Freshman list and is arguably one of the hottest young talents out, having worked with industry heavyweights such as Roddy Ricch, Lil Baby, Polo G, Meek Mill, and more. His debut single "Shotta Flow" has amassed over 1.1 billion global streams according to Warner Brothers Records, and has earned multiple RIAA Platinum certifications. Even with all this notoriety and fame, the reality is that NLE Choppa is young, at only 17 years old, and has nothing but time to perfect his craft. A true testament to his staying power, "Shotta Flow," released over a year ago is not even his most streamed song on his Spotify artist page, with that title now belonging to his single "Walk Em Down" featuring Roddy Ricch. NLE Choppa is sure to be a fixture in the rap game for years to come, and I for one am looking forward to seeing all that he can accomplish.
9-Taye Sharkiee
A relative unknown to those outside of my hometown of Madison, Taye Sharkiee is a local rapper from Wisconsin with strong ties to the Chicago drill scene. While Taye may seem like a relative dark horse to pick for the top rapper of 2021, he has both potential and opportunity. His break out single "FNG" or "Foe Nem Grave" has amassed almost half a million plays across all platforms and has done so without any major label promotion. The official remix to the song features late rapper FBG Duck and has seen an increase in traffic following the tragic murder of Duck in Chicago on August 4th, 2020.  Taye is tapped in with Duck's crew and could possibly be one of the posthumous torchbearers of Duck's movement.  In addition to his ties to the Chicago drill scene, Taye also has strong connections with the Camera Godz, a Madison-based videography and music production collective that has produced some of the cities most prominent work.  Although Taye Sharkiee is not a name I would expect anyone to know, he is a bright talent worth keeping tabs on in the years to come.
10- Kendrick Lamar
Ok, ok, I know this may seem like a cop-out, but 2021 could be the year to bring us one of the biggest, and most anticipated Kendrick projects to date.  Kendrick has not released a full-length album in over three years, with his last project "DAMN" released to critical acclaim. Unlike most of the MC's on this list, Kendrick thrives on deep introspective content, and the time that it takes to produce one of his projects is proof of this. Since 2017, the United States has encountered one political firestorm after another, and regardless of what side of the aisle you sit on, it is impossible to ignore the fact that there is a treasure trove of content for Kendrick to draw upon for his next album/EP.  I was carefully following the likes of Kendrick, J. Cole, and Lil Baby in the aftermath of the protests that rocked the nation due to the killing of George Floyd.  I know like many, I was disappointed to see a lack of guidance or vision on Kendrick's part, as he is usually a unifying voice in times of trial and tribulation.  If Kendrick were to release a full-length project in 2021, I think it would be safe to say it could be the album of the year, if not Grammy worthy. 2020 has been one of the most culturally and politically divisive years and has brought us terrific projects from some of our favorite artists. If we are lucky, 2021 will be kinder to us as well as bring us some hot new hip hop content. 
View Comments(1)
About the Contributor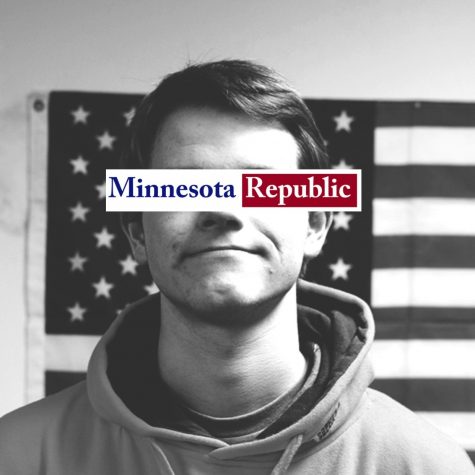 Casey McCabe, Opinion Editor
Casey McCabe, Opinion Editor, is a senior at the University of Minnesota - Twin Cities. Studying Journalism, McCabe is passionate about writing and the...