"My body, my choice" Expo adds necrophilia panel after popular demand
Attendees of the "My Body, My Choice" Conference (MBMCC) are excitedly taking to Twitter after the surprise addition of a necrophilia panel and Q&A session to next month's event. The blockbuster announcement marks the first time the controversial bloc of activists will be given a platform at the event. 
The hit Expo has historically looked to push the boundaries of progressivism in the past, notably increasing the number of recognized genders two years ago to 5,690, up from just two in 2015. 
Spokeswoman and the MBMCC contributor Linda Sarsour, organizer of the famed Women's march, tweeted about the announcement earlier today.
"For too long we have neglected the often marginalized Necrophile community. Today is the day we start to respect dead bodies."
However, not everyone is on board with the changes. Jim Davis, a white male and frequent attendee of the MBMCC, says he normally supports most of the changes proposed at the conference, but this year has gone too far. 
"Women's rights matter, LGBTQ rights matter, black lives matter, but I just can't get behind necrophilia. What's next? Pedophilia?" 
Unfortunately for Jim, he was denied entrance this year and cannot veto the addition thanks to a failed screening test that said he had "too little melanin and too much testosterone to make an informed opinion."
Speculated panelists include Cecilia Johnsson, the leader of the Youth Liberal People's Party who first made a push to accept necrophilia in Sweden back in 2016. She was quoted back then in support of incest and necrophilia, saying, "Incest can be considered unusual and disgusting, but the law cannot stem from it being disgusting."
It remains to be seen what other platforms will be added to the prestigious movement. Allies Ilhan Omar and Jeffery Dahmer Jr. are already organizing a bill to add incest and cannibalism next year, as long as consent is maintained in both cases. While the event is still a month away, supporters of the new panel and platform aren't wasting any time celebrating, with one supporter saying,
"
"Ruth's funeral is gonna be a lot more interesting.""
— Anonymous
About the Writer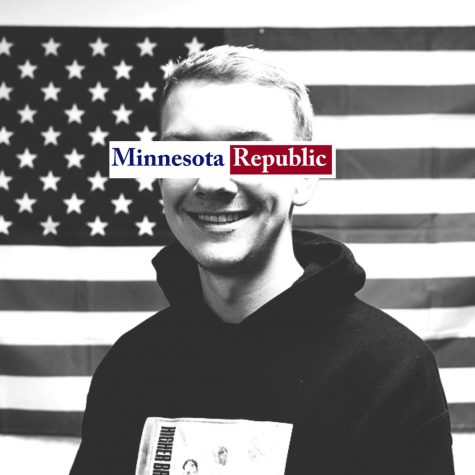 Addison Scufsa, A&E Editor
Addison Scufsa, A&E Editor, is a junior studying geography and supply chain management at The University of Minnesota - Twin Cities. In his free time,...